OK OK … the title is one big lie. I'm not using ramen noodles and it's not chicken.
One of the things I miss about living in Dublin ( I lived there a year ) is Wagamamas. If you don't know the chain you're missing out … it's Asian food done well. (side note: It would seem they are coming to Paris in the spring of 2017)
I did however start to make Chilli Chicken Ramen Noodles when I was still living in Dublin. It has been a while and I ended up making it the other day and it's nice. It's not too heavy and packed full of veg.
What you'll need: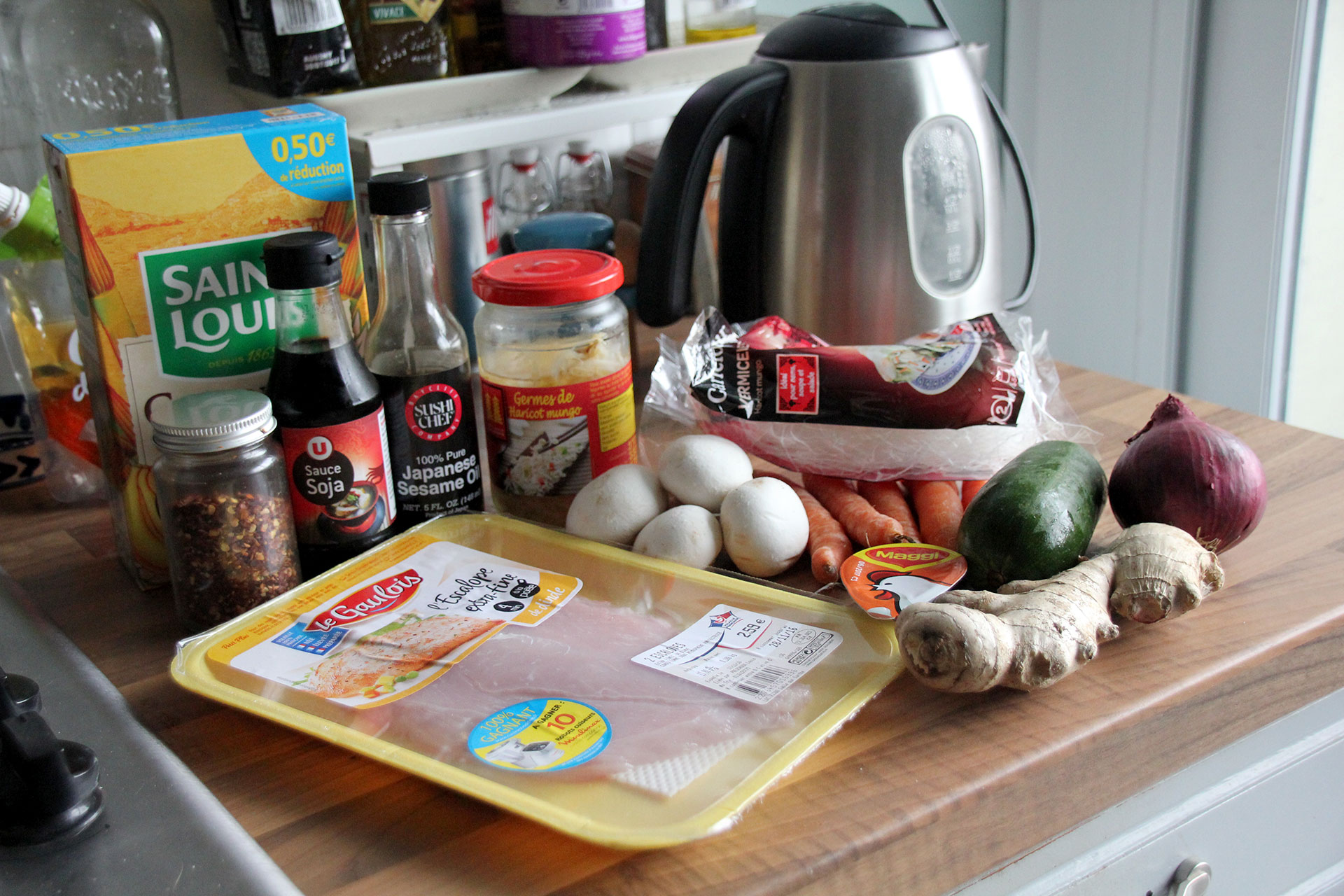 You can really throw in a bit of what you want here. The main thing would be that you're not going to cook this for long so veg that you could eat raw is ideal.
In my case this means a left over jar of bean sprouts
Half a left over courgette
5 very small carrots that have been sitting at the bottom of the fridge and couldn't face peeling them when I'd need so many, I'd advise you use one medium carrot.
Half a red onion
A handful of button mushrooms
A turkey breast (I know I know I said chicken in the title) I've got two finely sliced turkey breasts here I'm only going to use one. You however can do what you want
1 chicken stock cube. You might actually get away without using one I throw one in.
Rice noodles … in my case it actually turns out they are actually mung bean noodles. The pack it says serves two people. I'm only using half. You could really use any noodles that you want.
Ginger ( both for the soup and for the sauce for the turkey )
I'd love if I had some spring onions as well however they prove a bit tricky to get your hands on in France.
So lets get cracking …
Boil a litre or more of water.
Chop your veg up. How is up to you I've simply sliced the mushrooms, sliced thin rings of red onion, chopped up the ginger (not too fine though you can do as you want, taken thin length wise strips of carrot and cut into one inch lengths ( similar to the courgette give or take )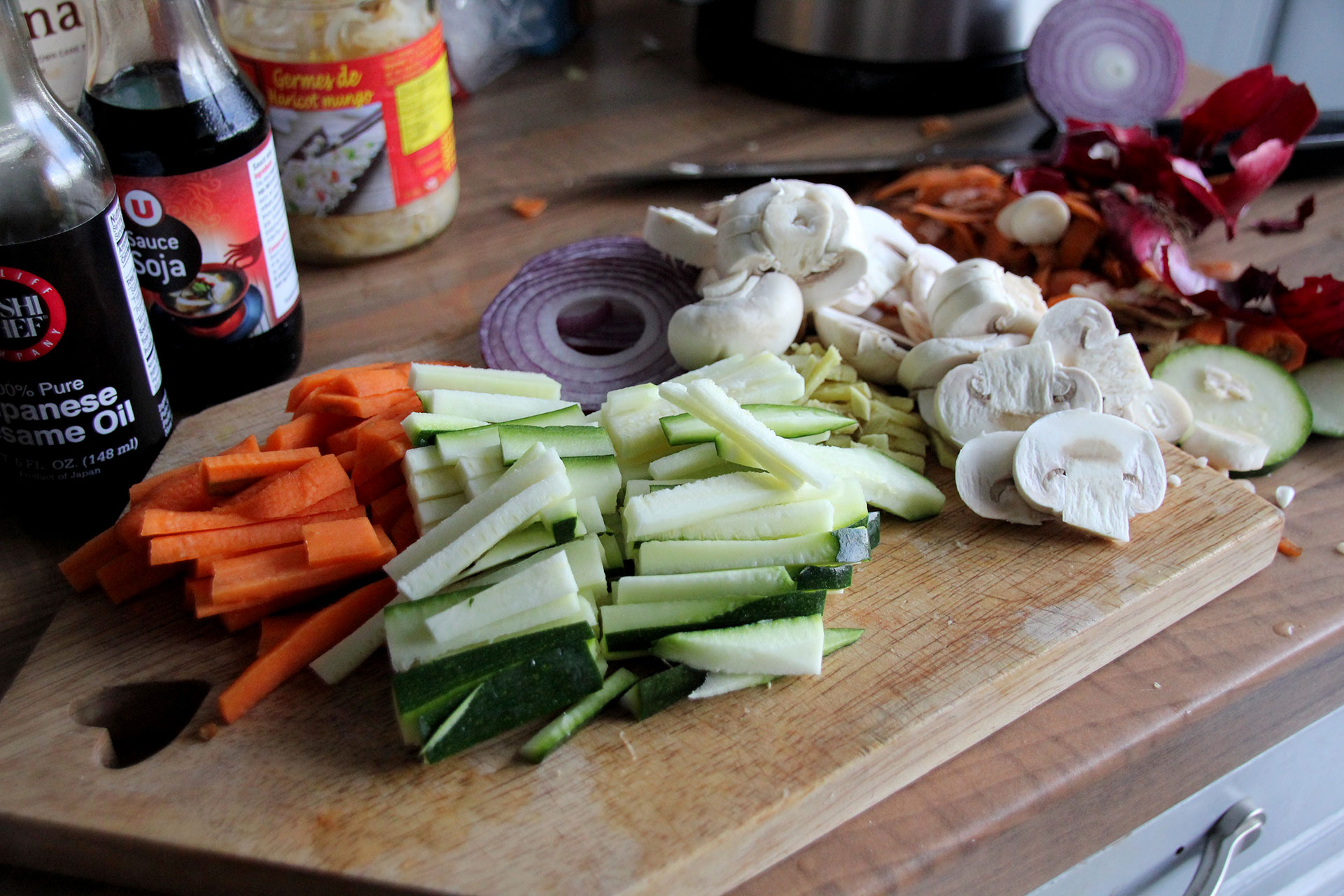 Add the stock cube to one litre of water. These stock cubes say 1 to 500mls of water and that's perfect as the soya already has salt in it. Throw all your veg in including the ginger. Another pinch of chilli and a dash of soya sauce and get it all boiling away (with or without lid that's up to you) We want to cook the veg but not too much as it's nice to have a bit of a bite.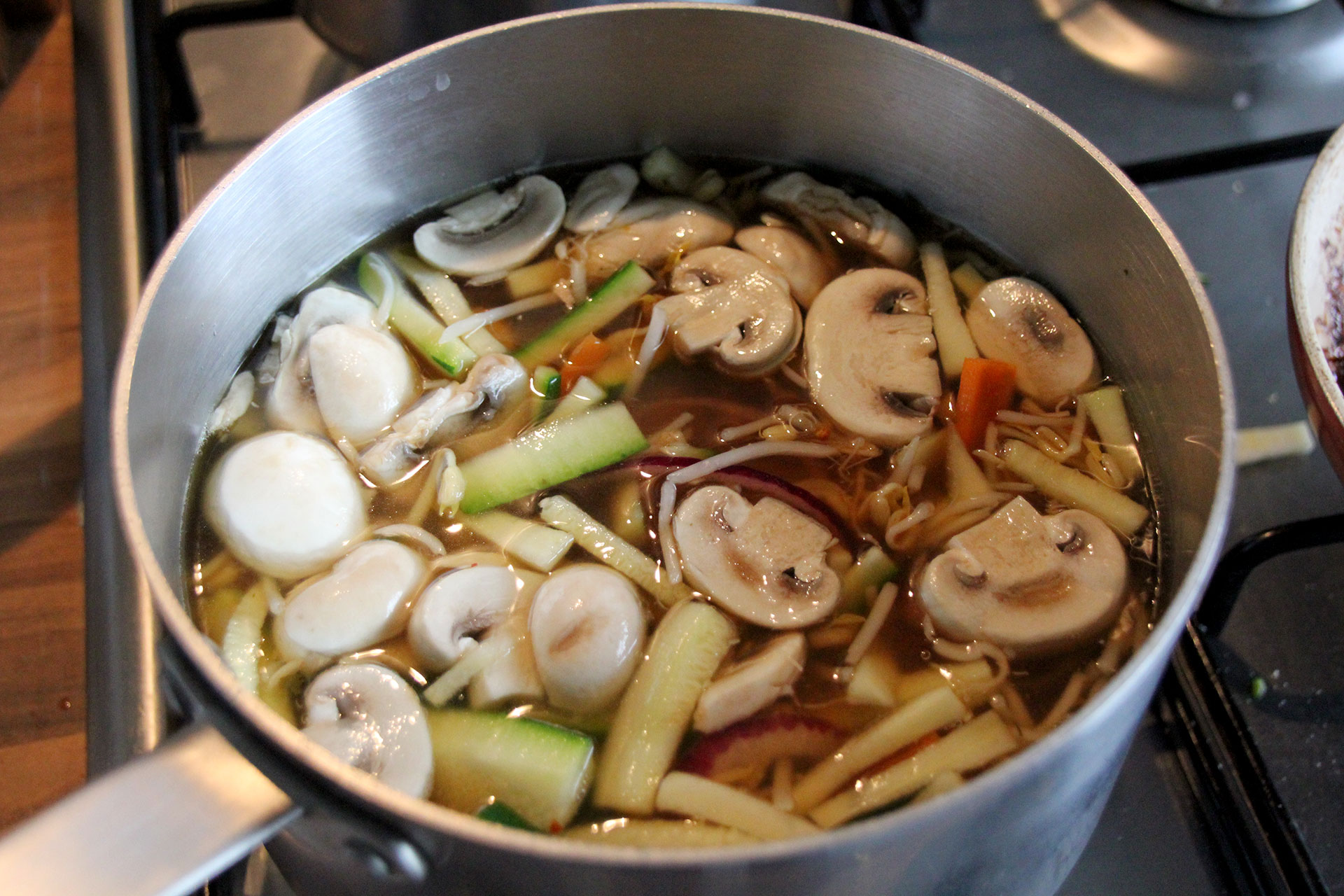 As this is a rather quick meal I can't really bother with marinading the turkey. As such I'm just going to throw a splash of soya on a pan along with a smaller splash of sesame seed oil. We'll also add a pinch of chilli flakes and a sprinkle of sugar. When I say pinch I really mean small pinch. Stick fingers into jar pinch a small amount and sprinkle in. For the love of god wash your hands well. I've taken a knob of ginger as well (about an inch .. and taken maybe a quarter for this sauce)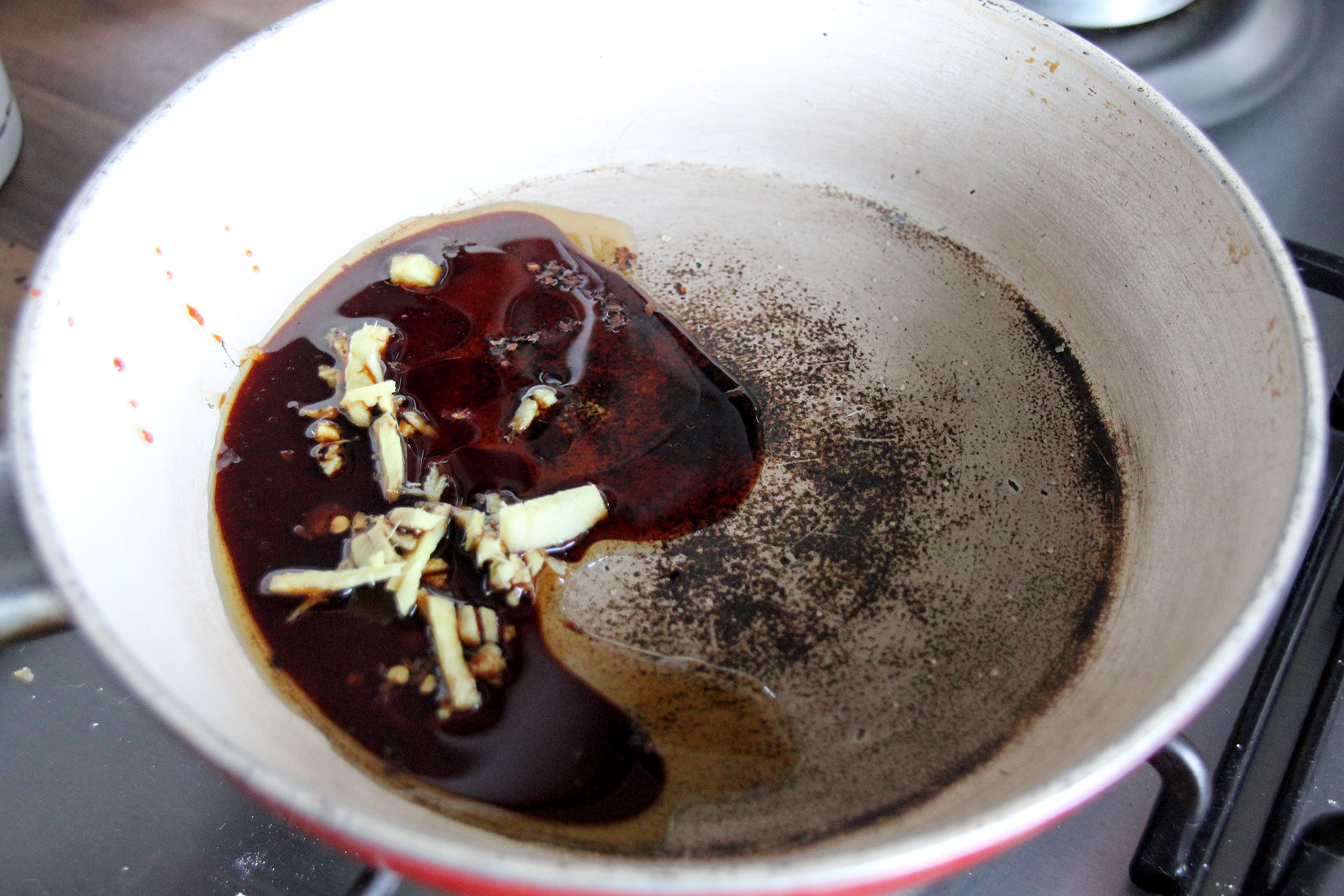 Start to heat your sauce being careful not to burn it … more sugar will make it sweeter and stick and burn more easily. More soya is going to make it more salty. More chilli … hotter so adjust for your taste (god I hate when recipes say that)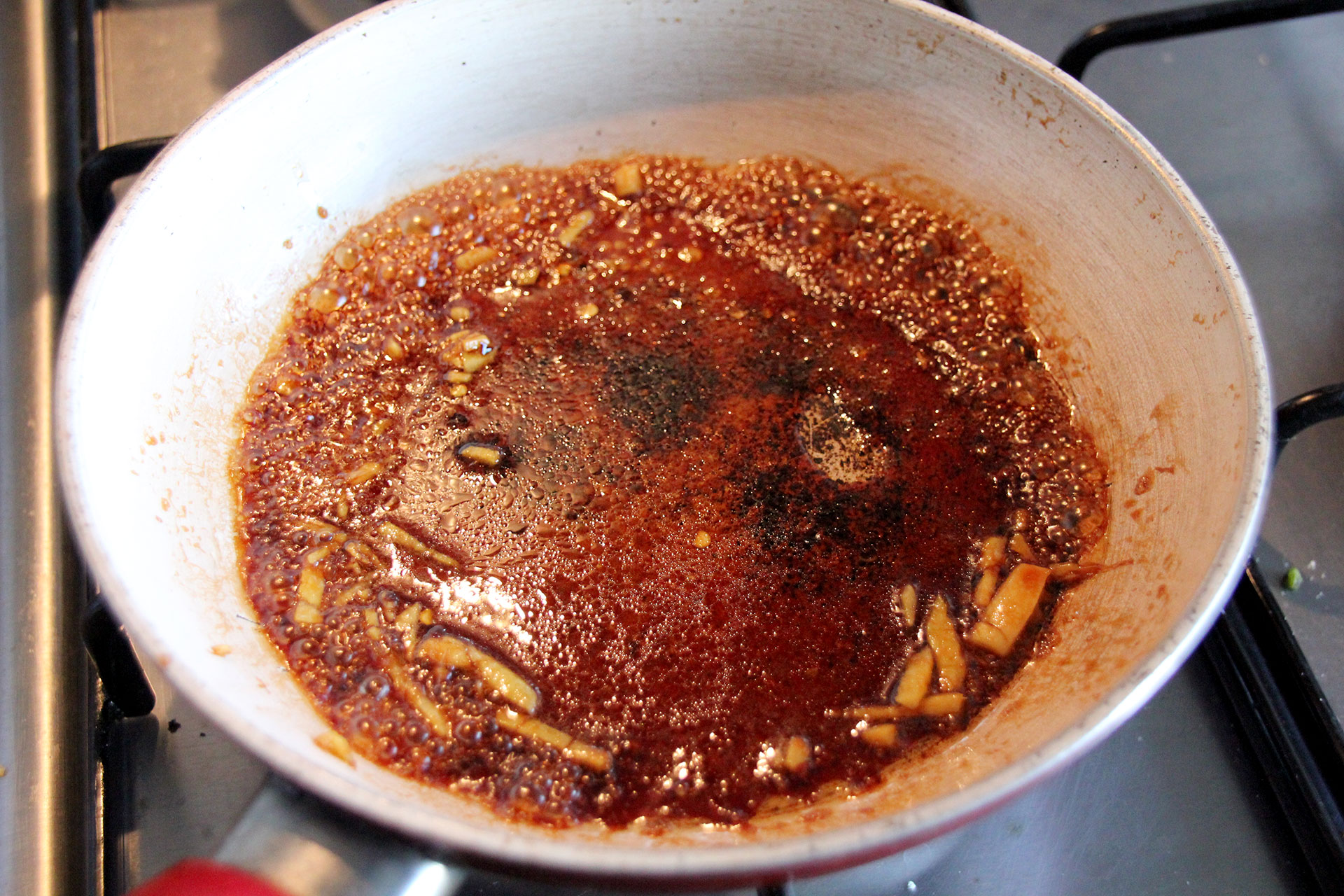 Chop your turkey and put it in. You want to get it nice and browned and try not to burn it too much.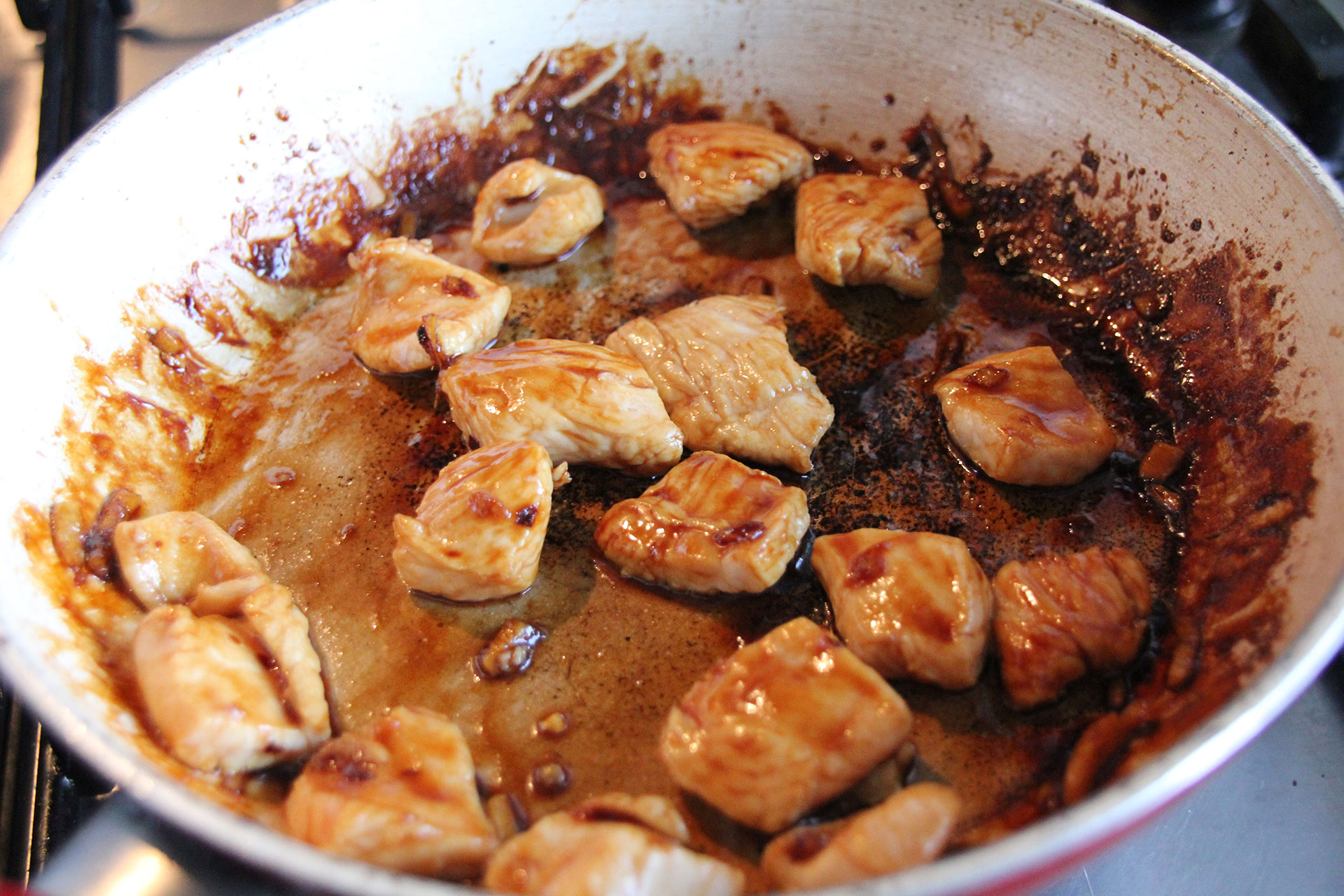 Your veg / soup has now been cooking for 5 or 6 minutes so lets throw in the noodles and give it a good stir. These take 4 minutes.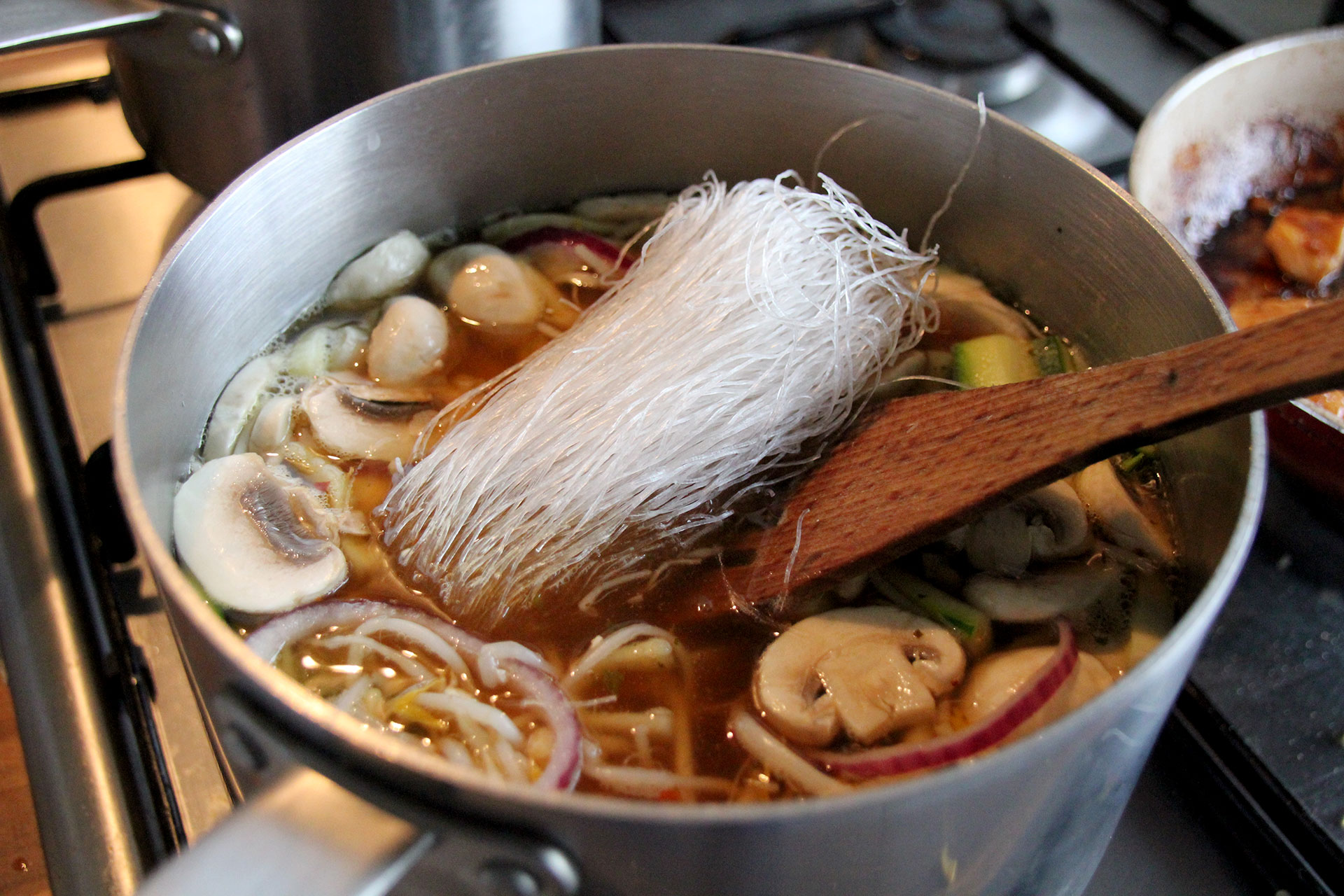 Test a carrot (eat it) too hard keep boiling another minute or two.
You're ready to serve. This is a nice one to have with a friend, it's a nice warming soup that isn't too heavy and it still packs a nice little kick with the chilli and ginger.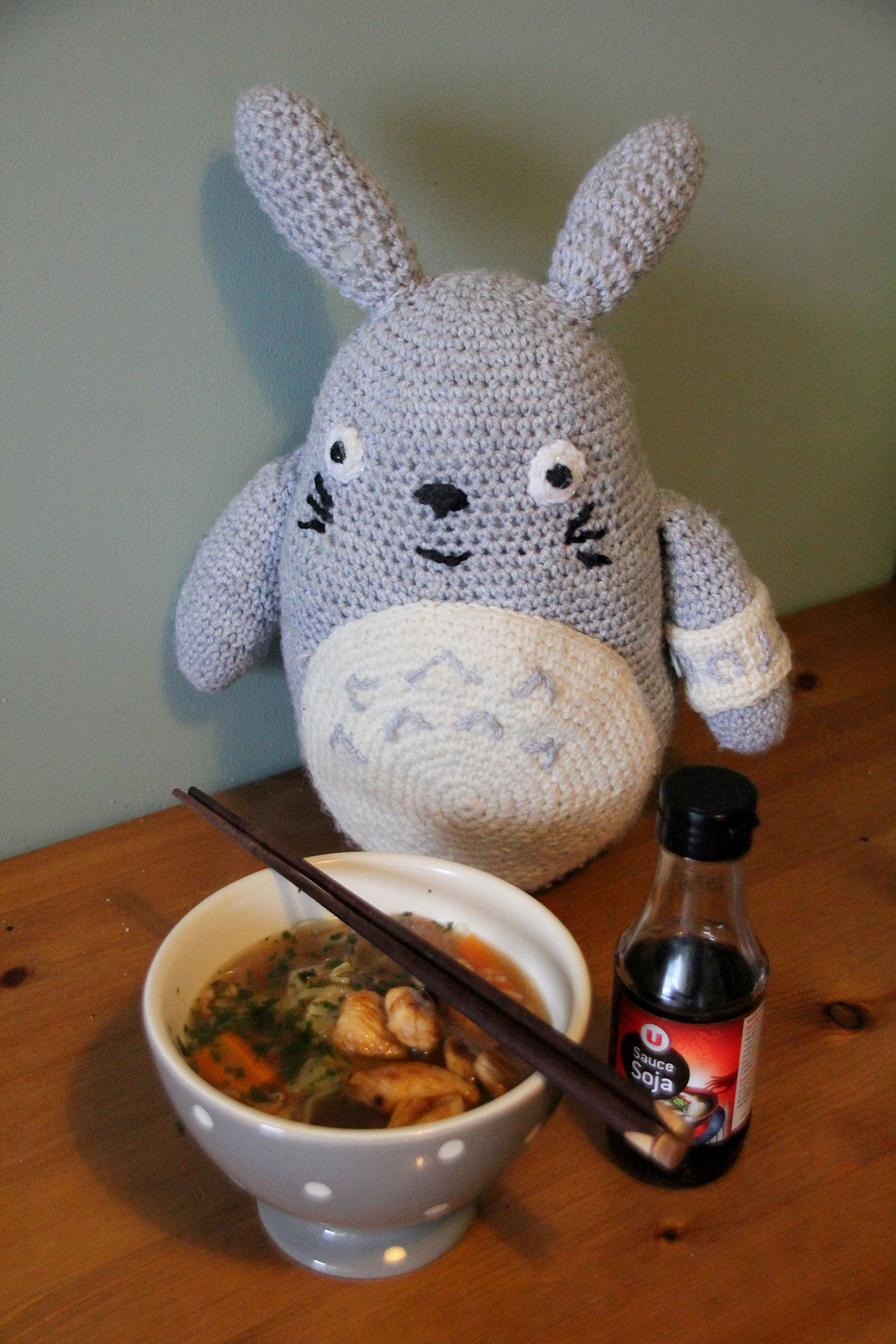 To serve add some coriander and place a few pieces of chicken on the side (you don't want the sweet sticky sauce to all come off)