The secret to a good chilli … is a secret so I'm just going to tell you how I make mine instead!
Having asked Charlotte this morning what she wanted for dinner tonight … here we are … making funnily enough … chilli.
This chilli I make is not hot / spicy. With a nearly five year old and a two year old I'm not going to generally cook anything that'll not go down well with them.
So lets as usual on my blog get our ingredients together and try to figure out what's missing from the picture 😀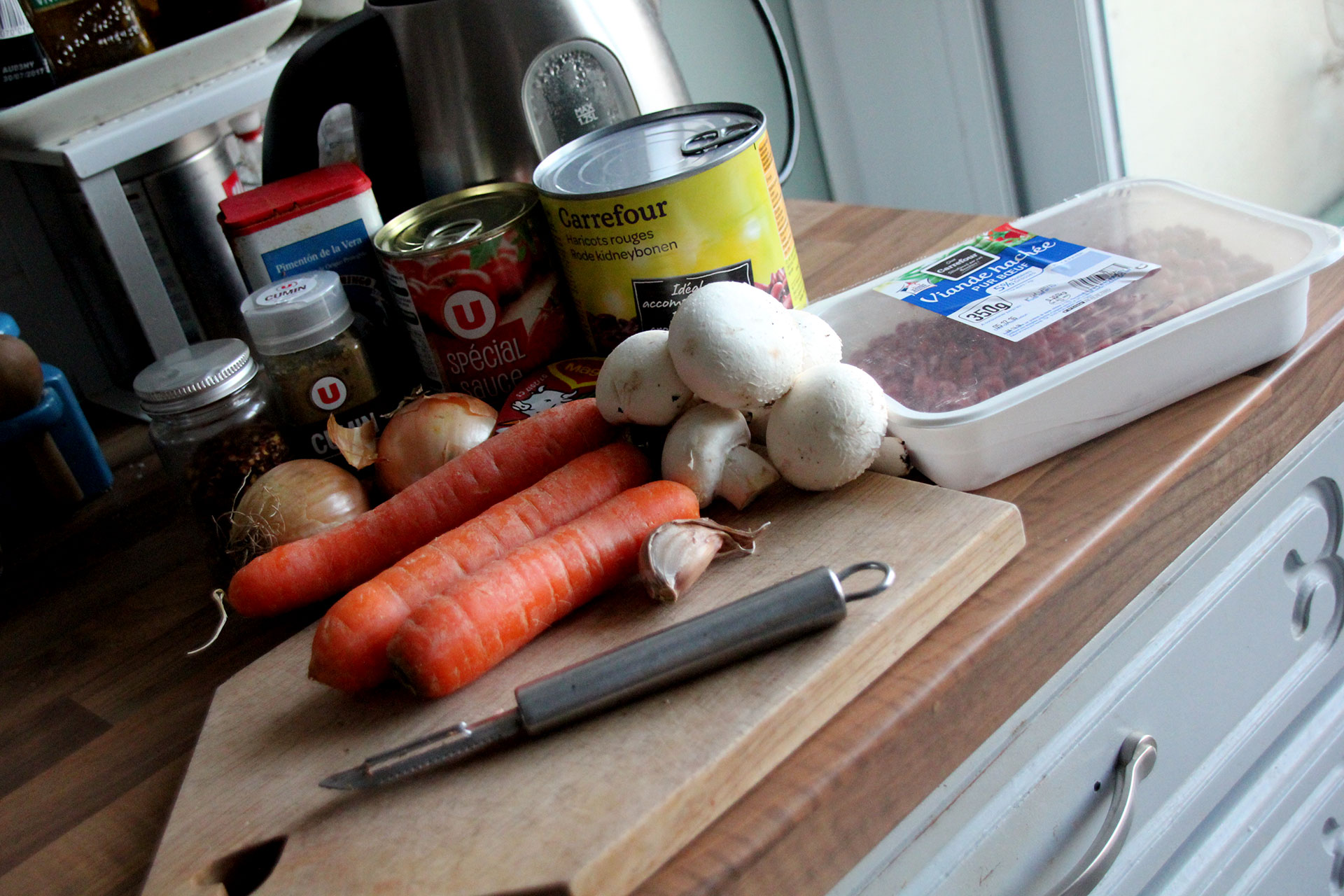 1 clove of garlic
2 or 3 medium sized carrots
1 tin of chopped tomato
1 large onion (2 medium to small here)
350grammes of mince
7 or 8 mushrooms
1 stock cube
1 large tin of Kidney Beans ( works out at about 500 grammes ) You could use dried beans and soak them overnight. That's up to you … Val loves doing it that way … I just grab a tin and rinse it a lot.
Cumin ( 1 teaspoon or more )
Chilli ( 1 decent pinch .. as I said above this is kid friendly so we just want a kick of heat )
Paprika ( I'm using a smoked kind here )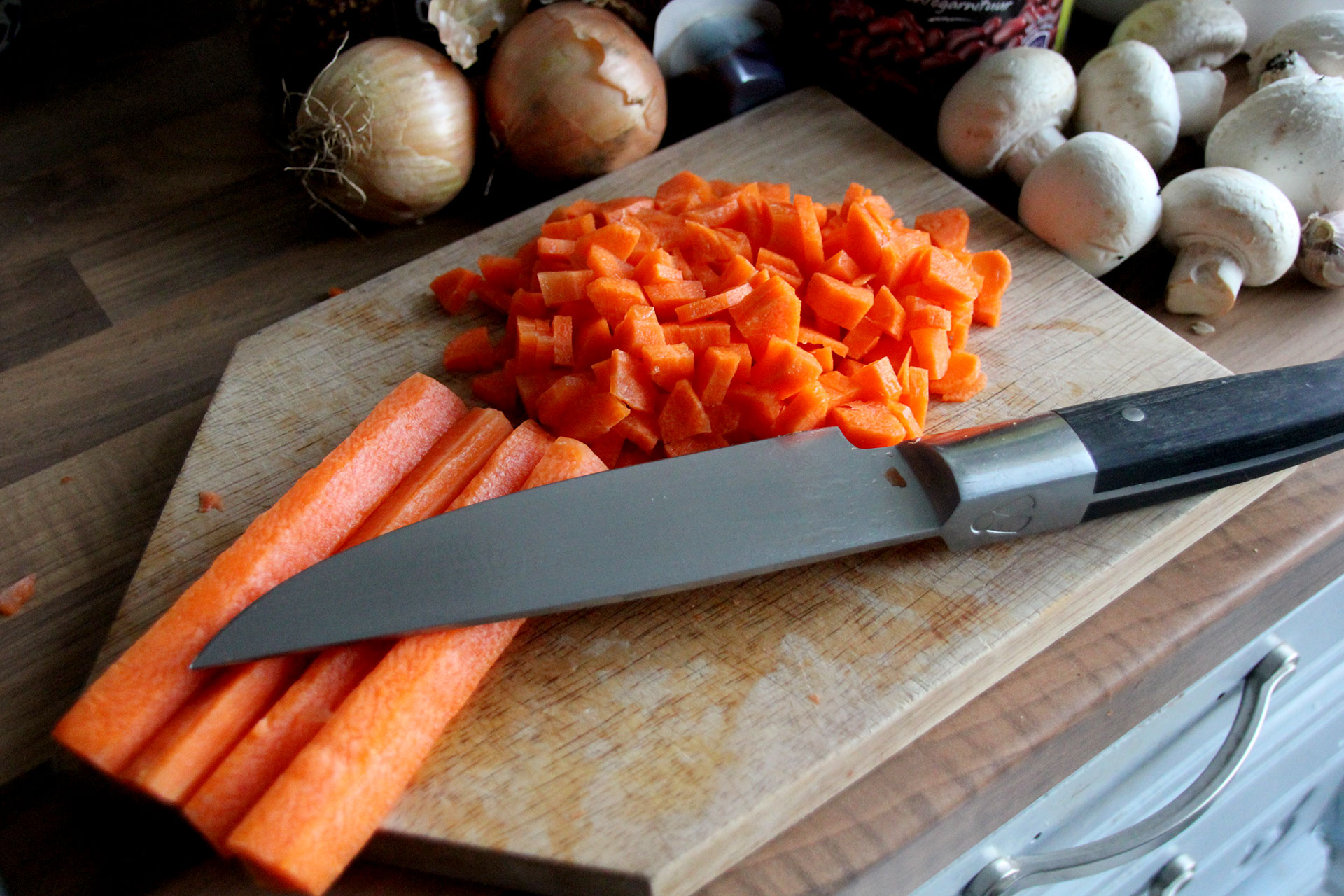 Chop your carrots into small chunks. I lengthwise quartered my carrots and then chopped into little bits.
Chop up your onion as well finely.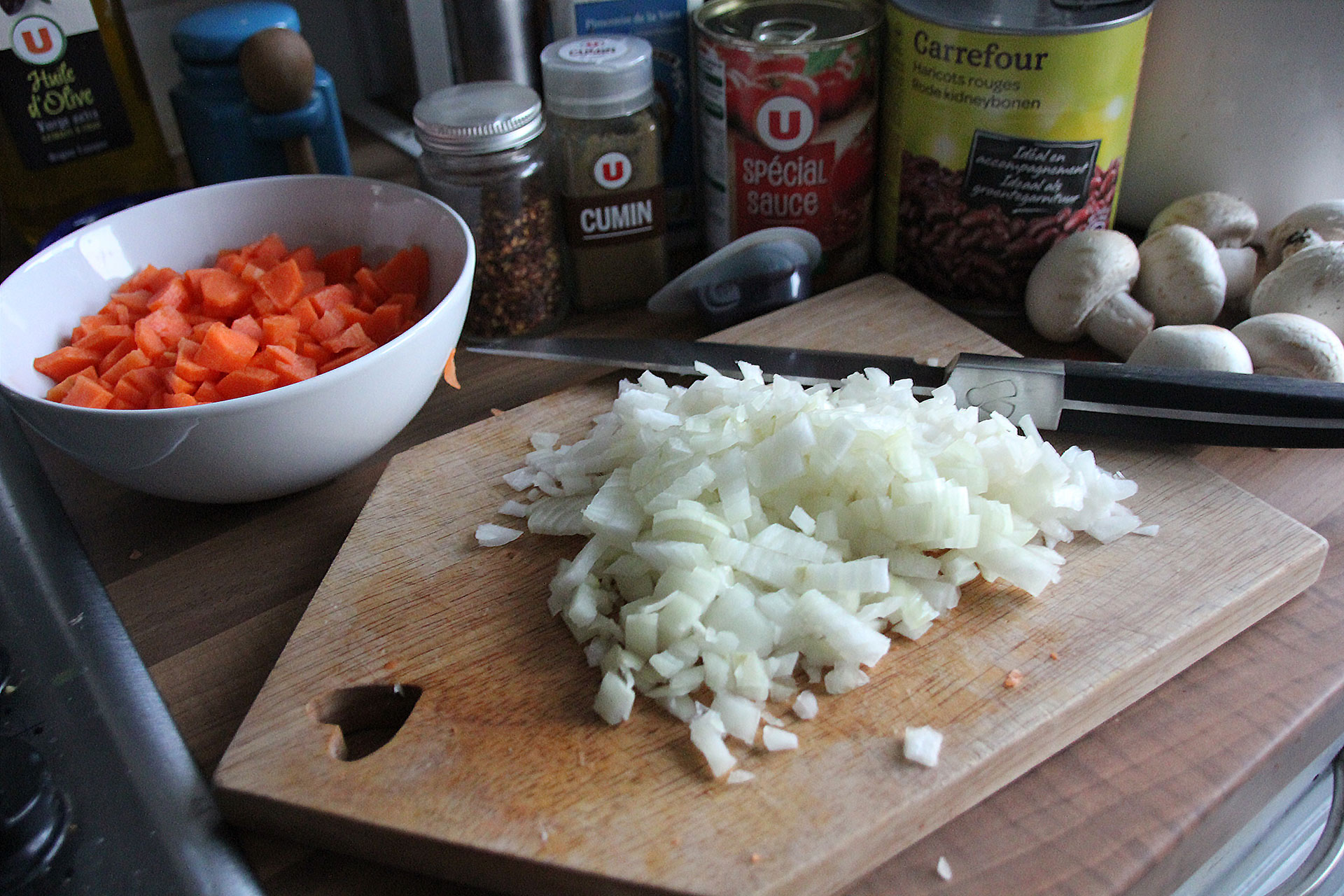 I did this earlier in the day. It's done … I can just add it later when I've collected the kids.
FLASH FORWARD!!!
Fry your onions and throw your meat in as well and get it browning. (Use the best meat you can afford. I'm using 5% fat meat. If you use 15% fat cook it by itself and drain off the liquid fat you really don't want this in the pot. I know I should buy from the butcher but the convenience factor kicks in and I just pick up a pack at the local supermarket)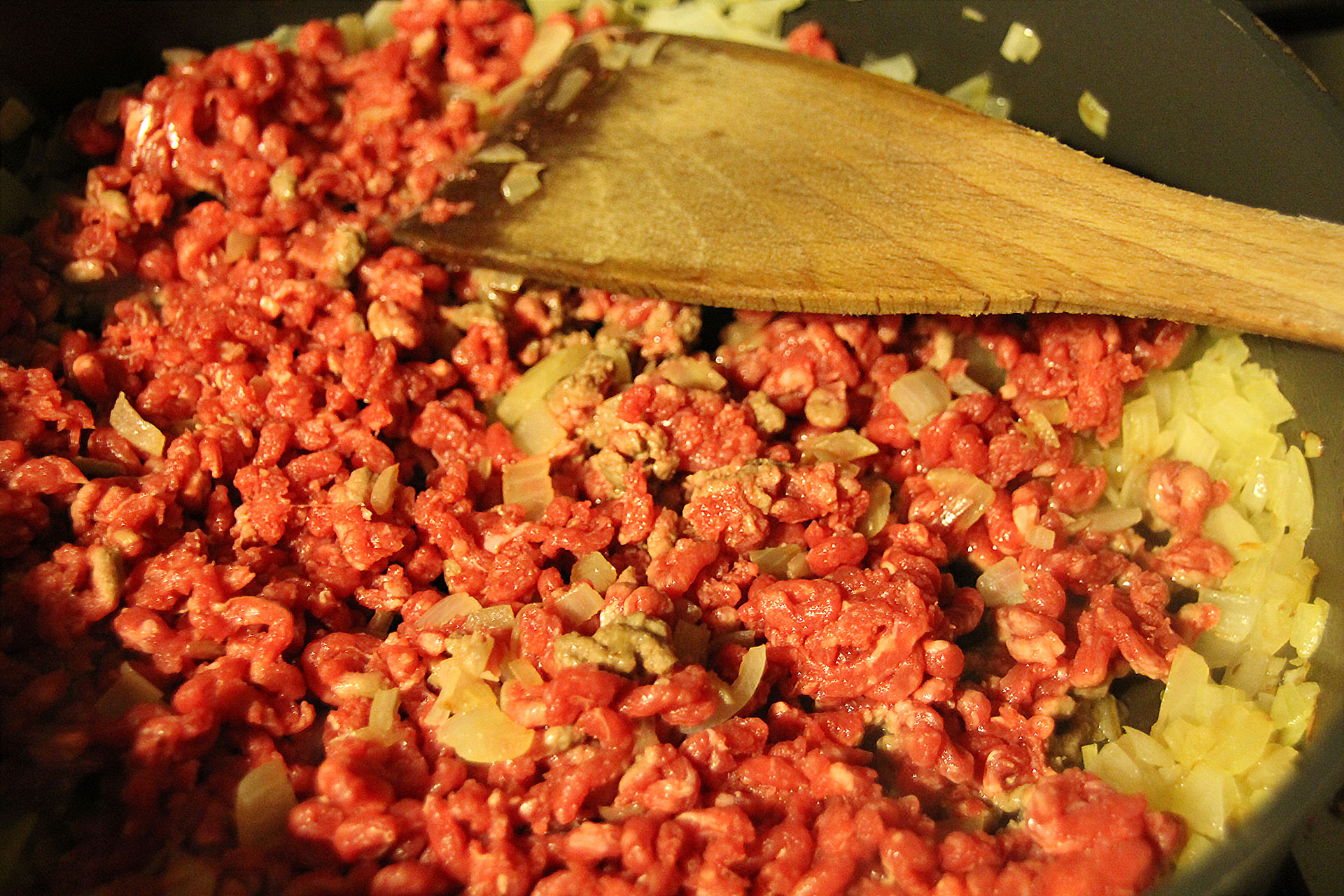 Add in your spices. A decent teaspoon of ground cumin. A good pinch of chilli flakes. Given this is for the kids … I don't want too much of a kick on this. A good sprinkle of cinnamon goes in as well. Some recipes call for sugar, this however gives a nice sweet flavour without the sugar. Don't add too much or it'll overpower everything. Also a good sprinkle of smoked paprika, it adds a really nice smokey taste to the chilli. I did say this isn't going to be hot!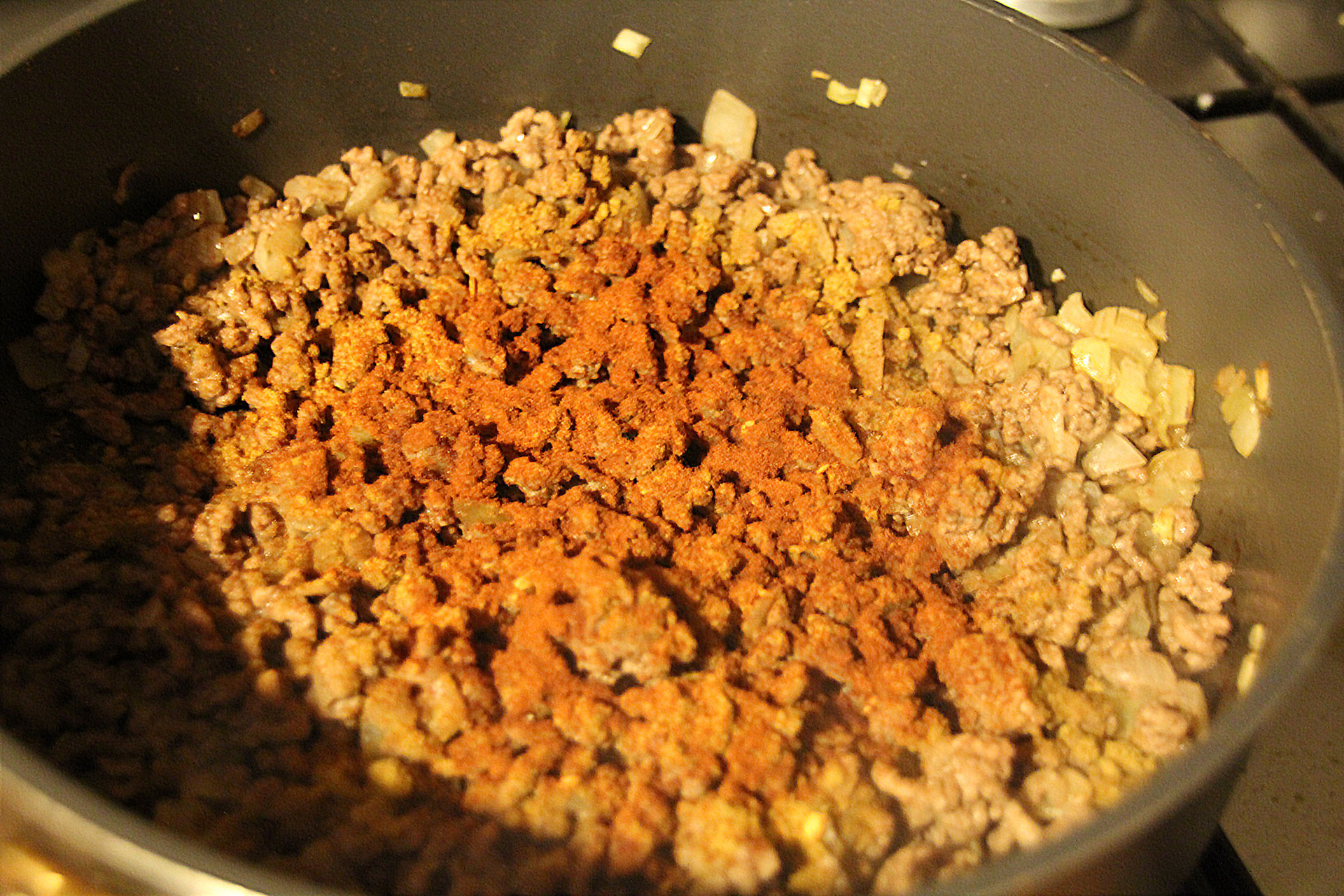 Did I mention the grated mushrooms? These should have been added in with the frying onion but we'll add them in now and it will still be tasty 😀
Get your rice on if you're having rice we are! 🙂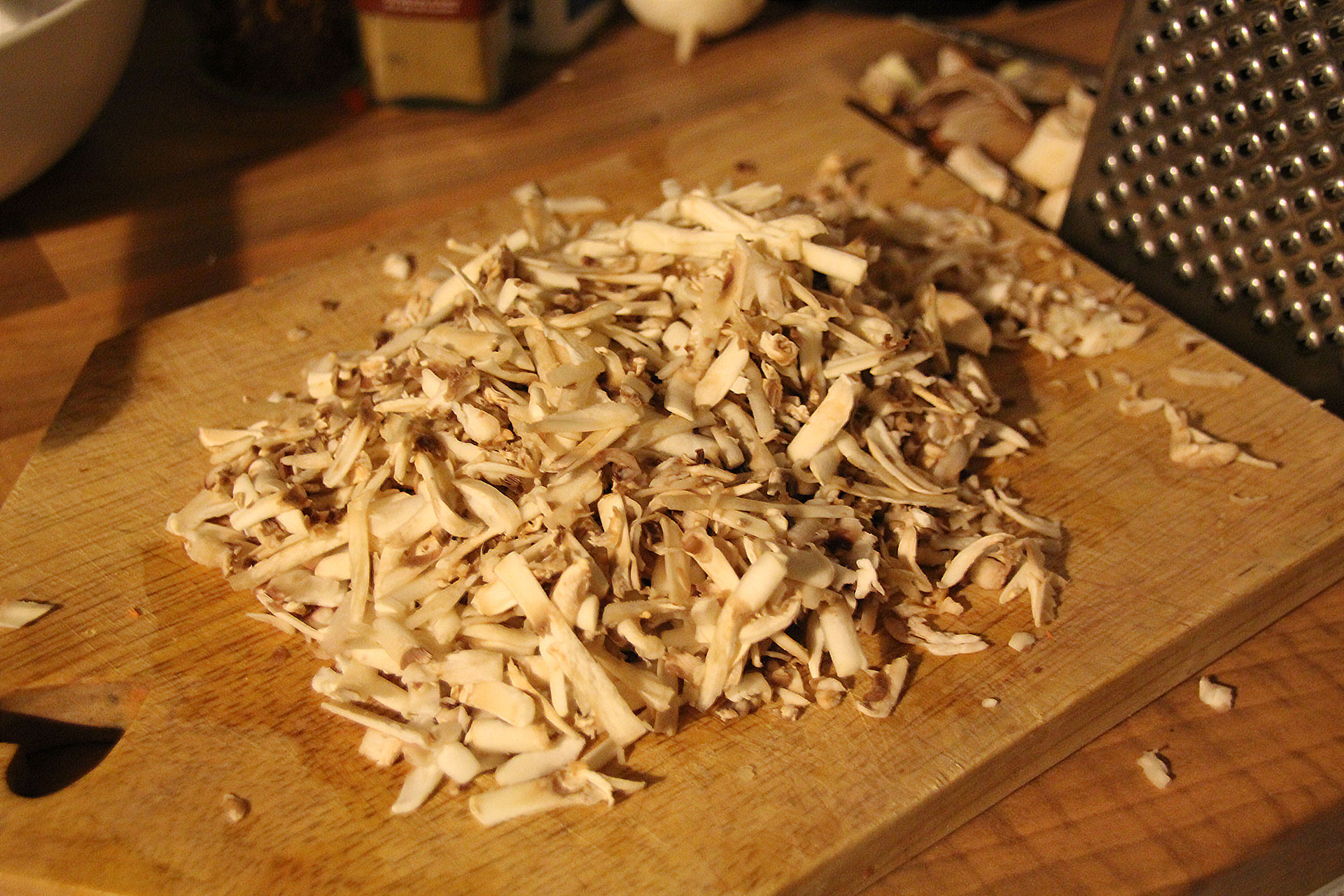 Drain your kidney beans if they are the canned variety and rinse. The sauce contains salt / sugar and god knows what. Yes I probably should have soaked some dried kidney beans last night but so be it, I rarely do ( Val on the other hand does )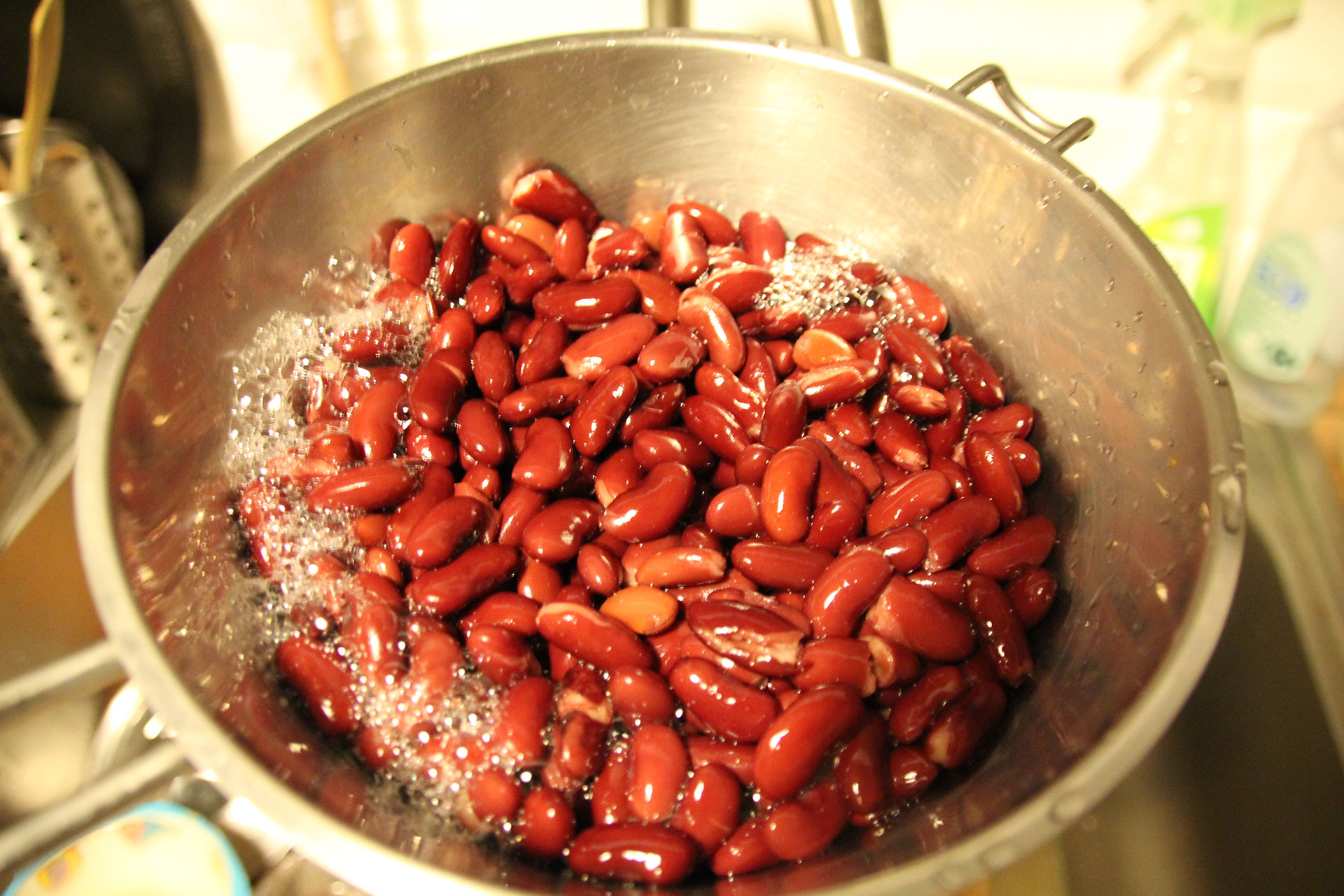 Add the kidney beans, carrots, tomato and stock cube.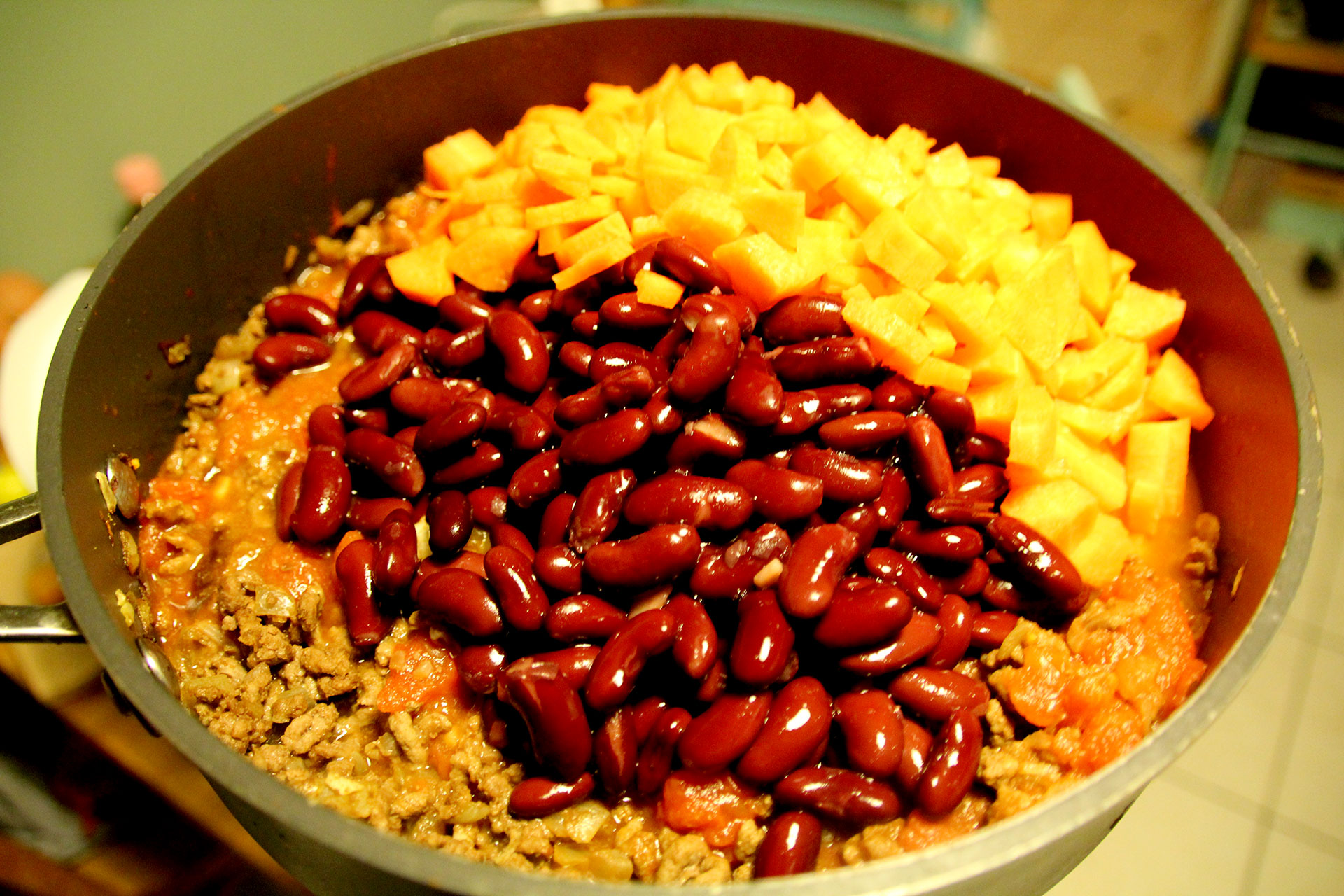 Add the mushrooms and stir … depending on the amount of liquid add in 200ml of water.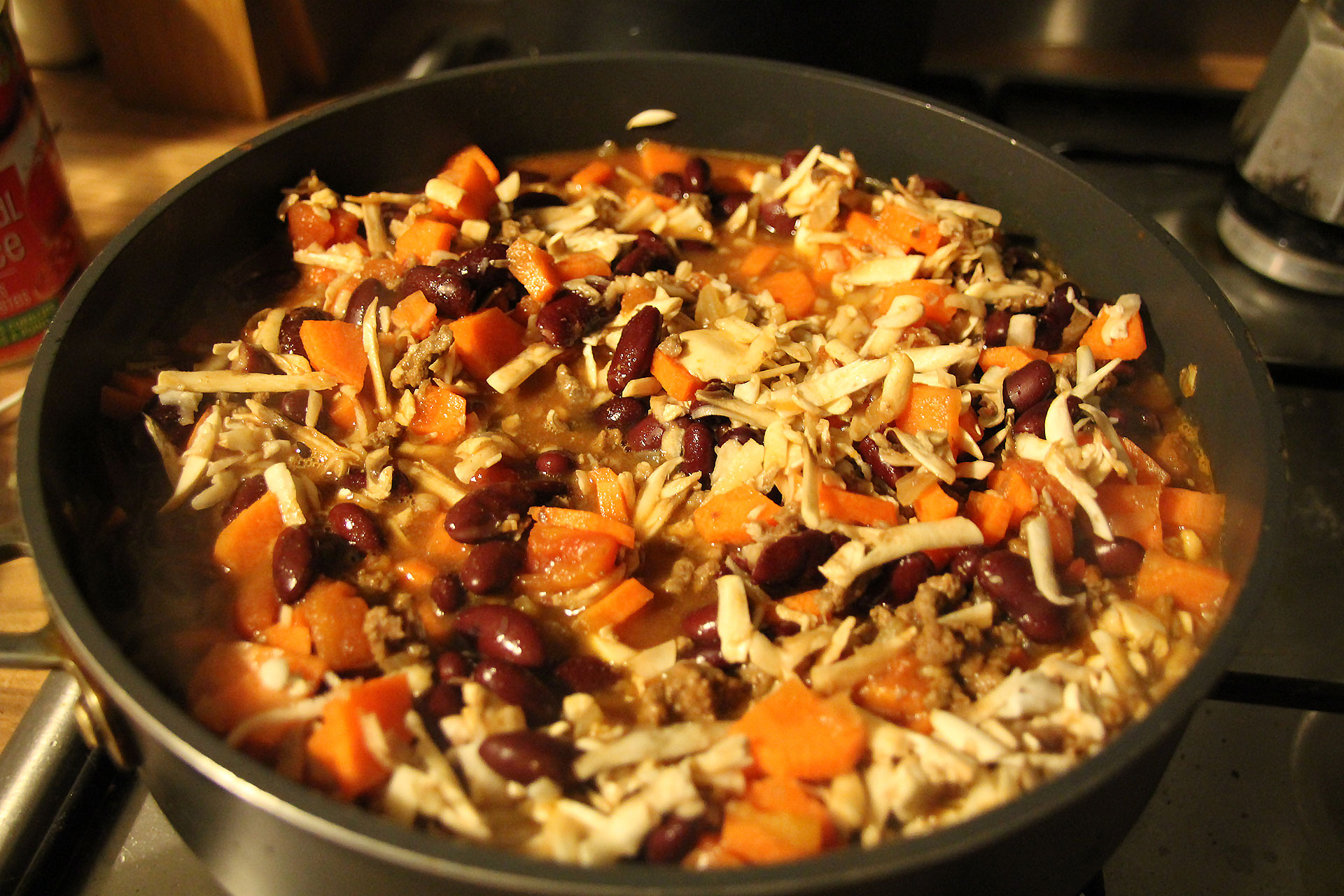 Cover and cook for around 20 minutes … with the lid on. You want to cook the carrots and get them softened up. You're going to hopefully end up with something looking like the following …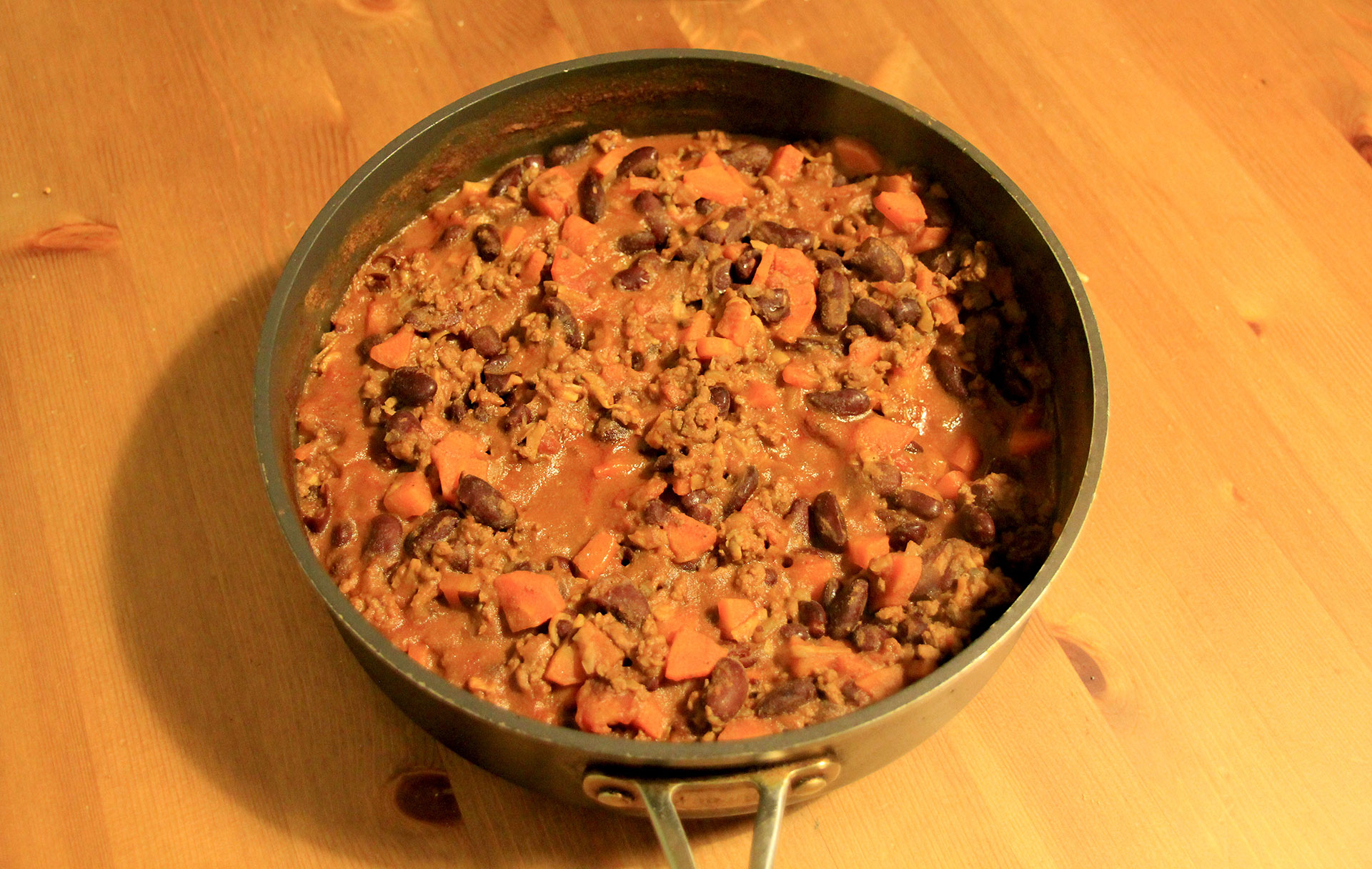 Serve it up …. add some grated cheese … a dash of cream and some pepper .. on a bed of rice … NOM!