Growing up we could nearly always be sure that we'd sit down and have a proper Sunday lunch / dinner together as a family. Since Charlotte was born we've tried to do the same. There's something about the smell of a roast throughout the house that's amazing. I used go to the market and there'd be 3 or 4 different stalls selling roast chickens … you'd get lovely greasy potatoes as well and it's very convenient. Then one day we stopped doing that, it wasn't overly pricey considering you're getting a cooked chicken and spuds (around 10 quid if memory serves me correctly) but there also was never that much left over and you don't really know where the chicken is coming from. When you consider the price of a chicken in a supermarket, 10 quid for a cooked one seems rather good.
The thing about the Sunday roast growing up though … was I always remember the amount of dishes, pots and pans getting used and it was mad.
Today I made a one pot (well one oven tray) Sunday Roast with all the veg.
So lets get started. This takes around 2 hours give or take based on the size of your chicken. I looked this up earlier (as we generally just wing it) and it's around 25 minutes per 500 grammes of chicken and an extra 25 minutes on top of that. With our chicken weighing in at just under 1.7kgs that makes it 25 + 25 + 25 + 2/5 of 25 plus that extra 25 coming to 110 minutes … just under 2 hours. I like my chicken well cooked so it was a little over 2 hours.
Step 1: Preheat your oven to 180C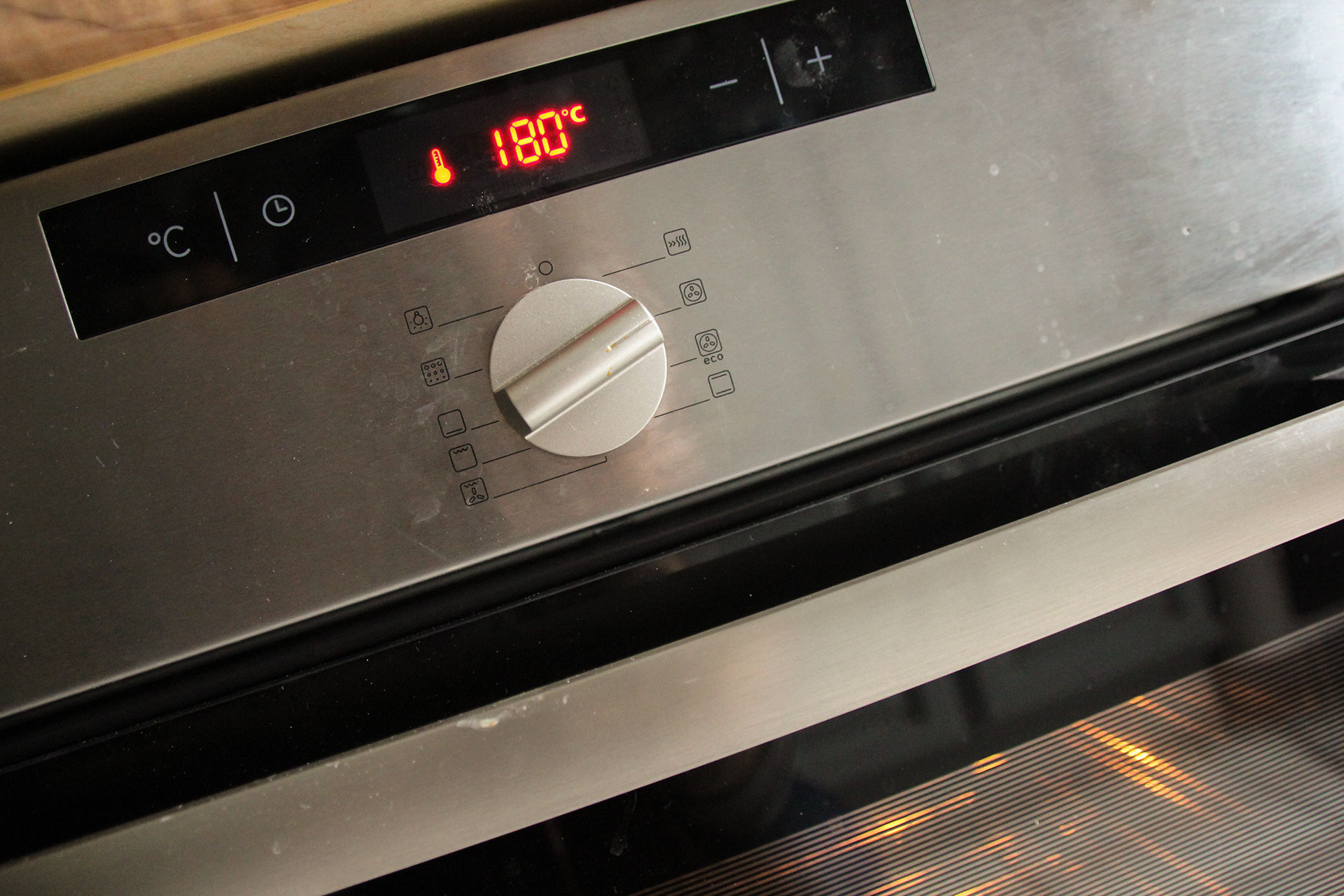 You'll hear this so much but … buy the best chicken you can. It really does make a huge difference in the taste. You can buy a cheap white label chicken and I can tell you straight away you're going to be disappointed. We don't do this every Sunday so we keep an eye out for specials in the supermarket.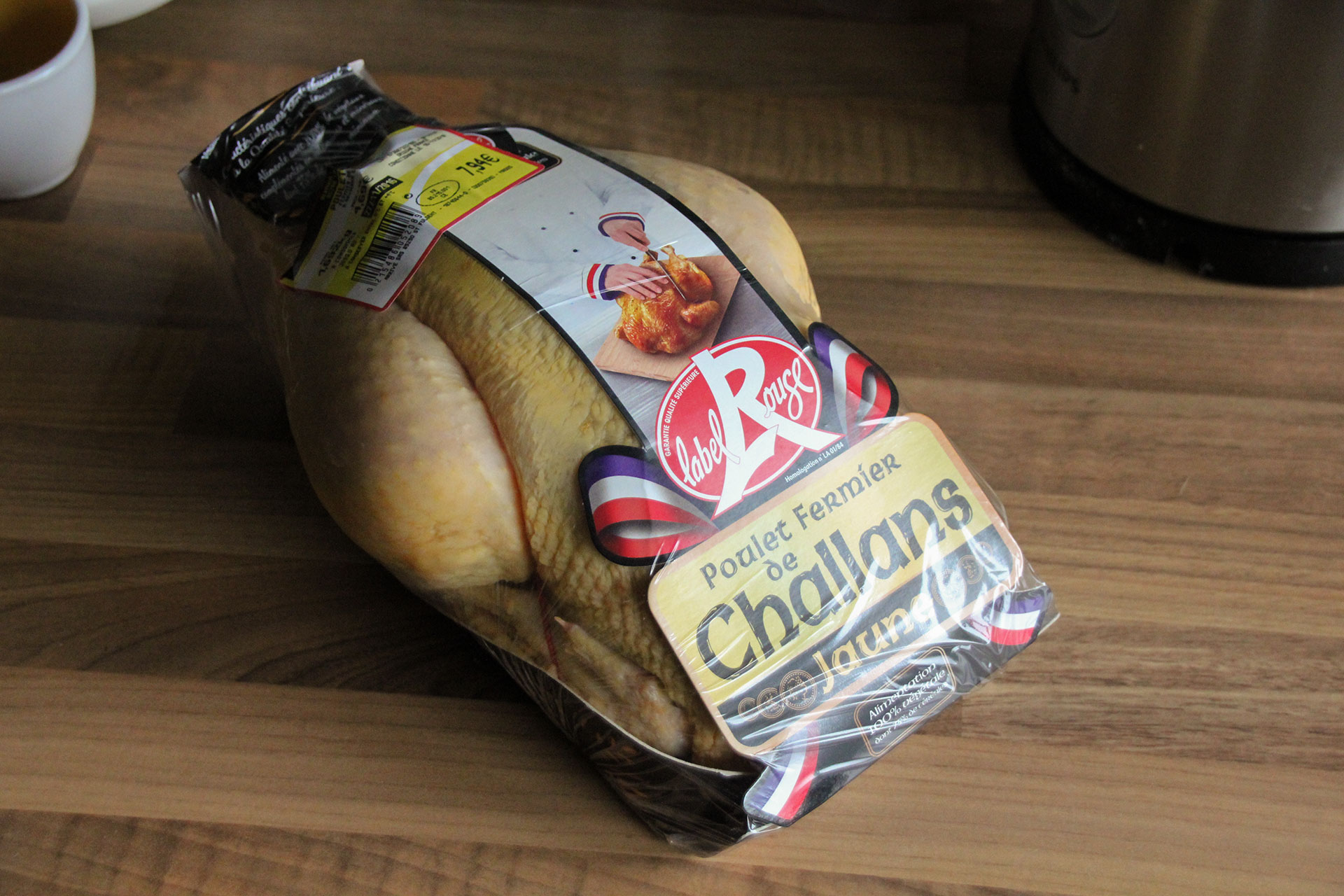 Take off the wrapper / packaging and place your chicken (no don't wash it as that splashes all sorts of nasties around) on a large baking tray . (You'll be putting all your veg in here. Smear on some olive oil and sprinkle on some salt and freshly ground black pepper. I don't think it's a good idea to put on other herbs at the moment as they'll dry out and burn.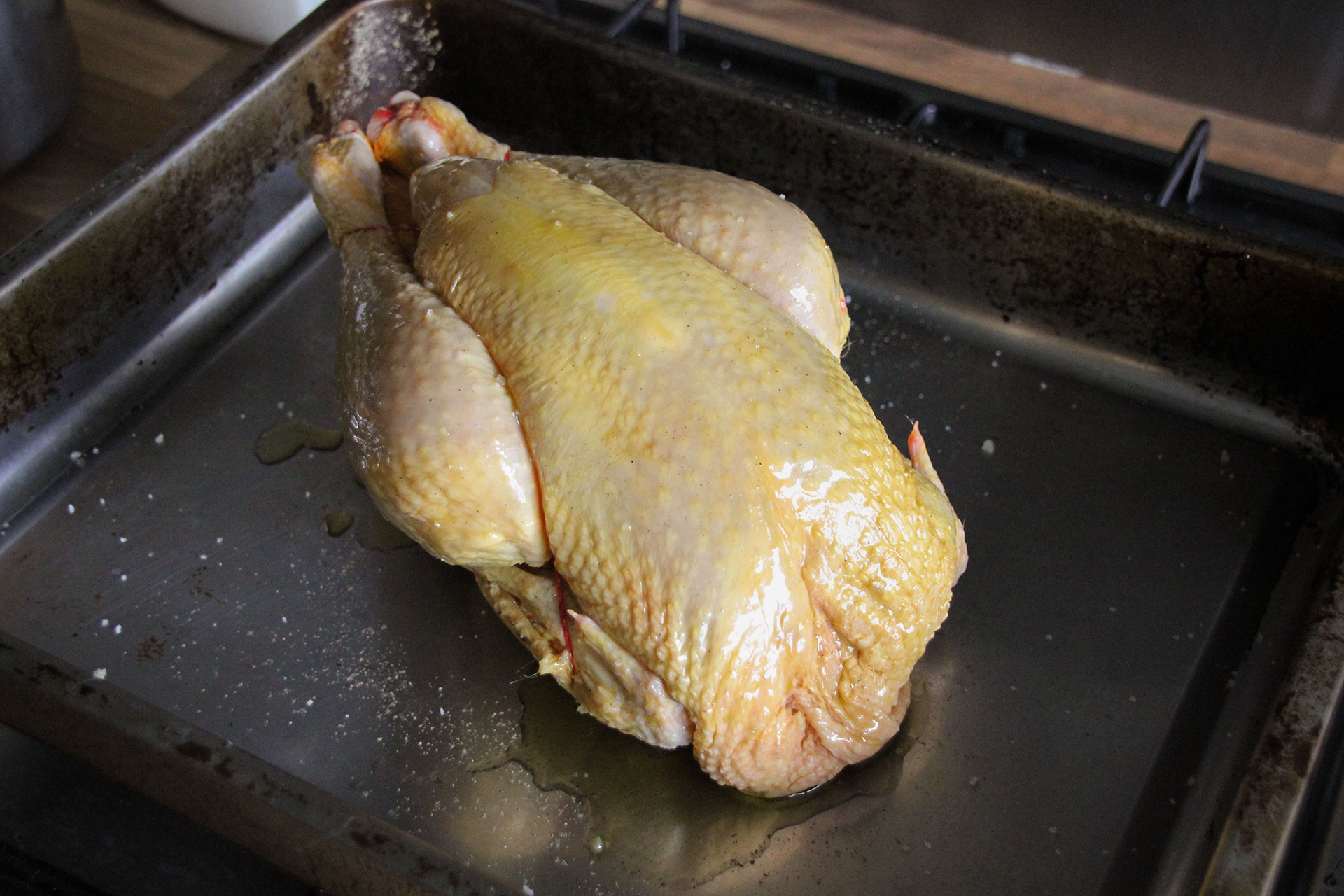 Put some tinfoil on it to cover it … it doesn't matter so much if it's down tight on the chicken you just want to avoid it burning too much.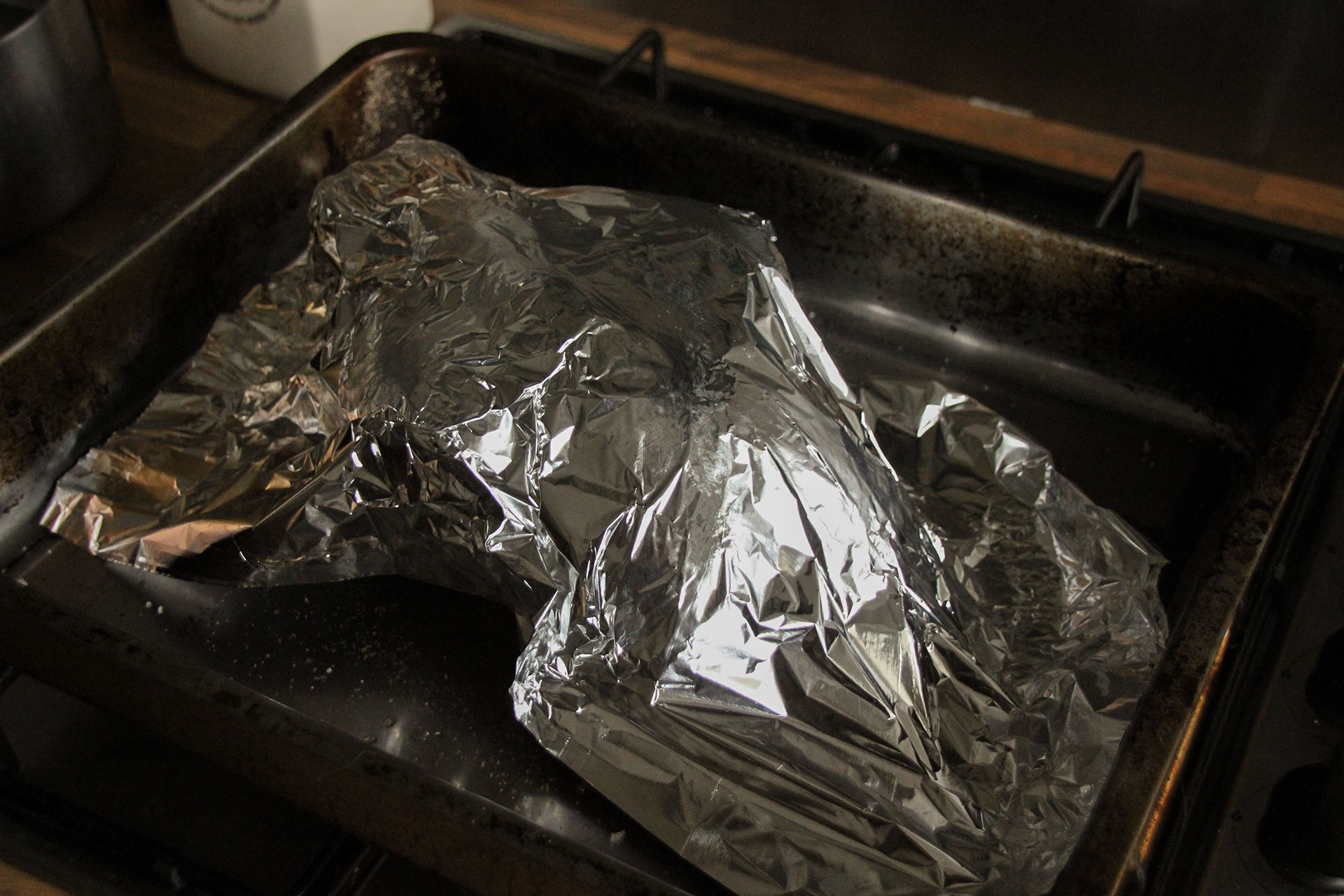 Talk to your phone. OK Google … set a timer for 40 minutes. When the 40 minutes are up get your veg together, in my case that's 3 large carrots, 10 or so brussel sprouts, 5 or 6 shallots, half a left over parsnip from the other night, a few cloves of garlic and enough spuds to feed everyone.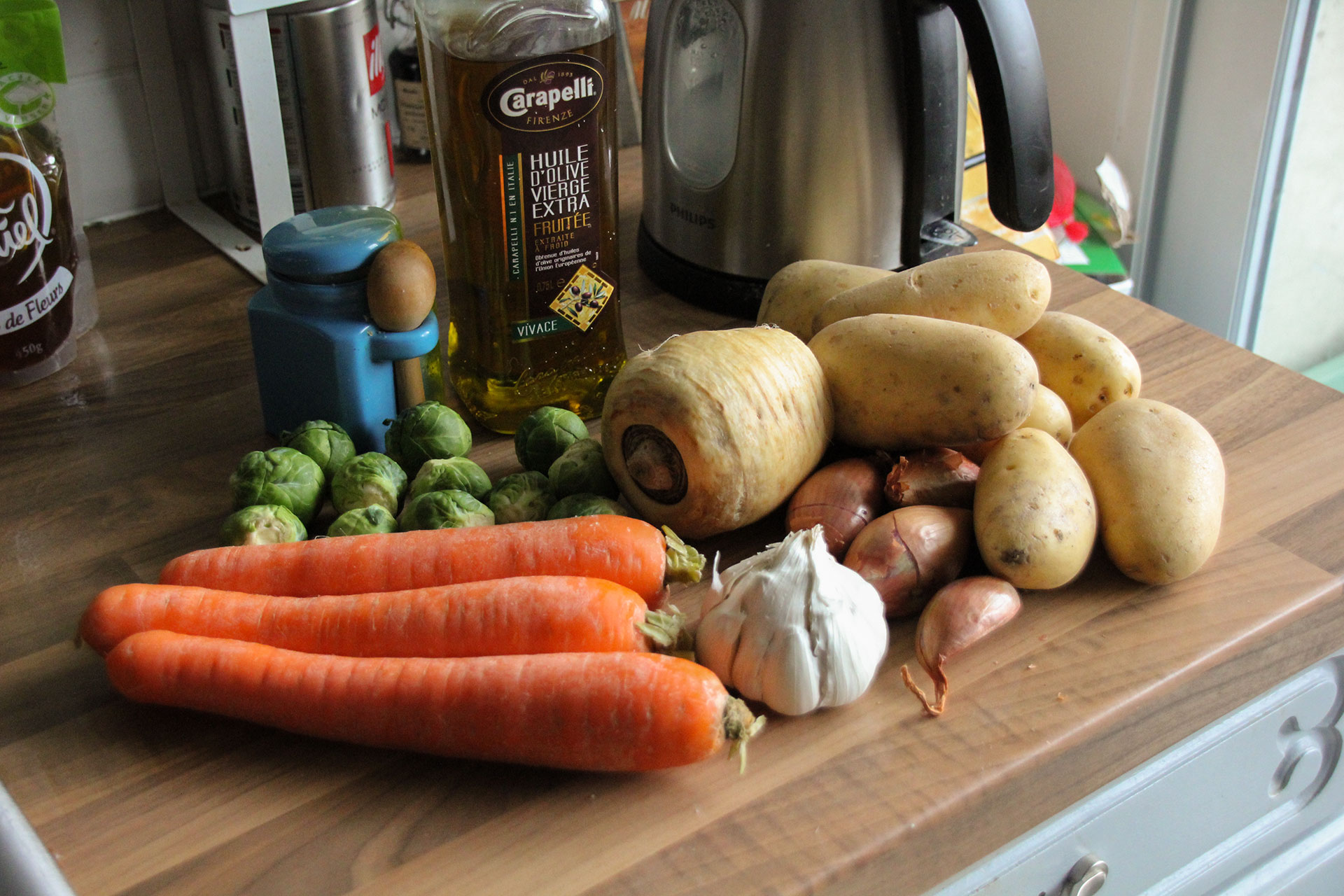 In my case I gave the spuds a good scrub and chopped off a few of the icky bits. You want some nice sized wedges so for me each spud gave 4 wedges. I also roughly chopped up the parsnip.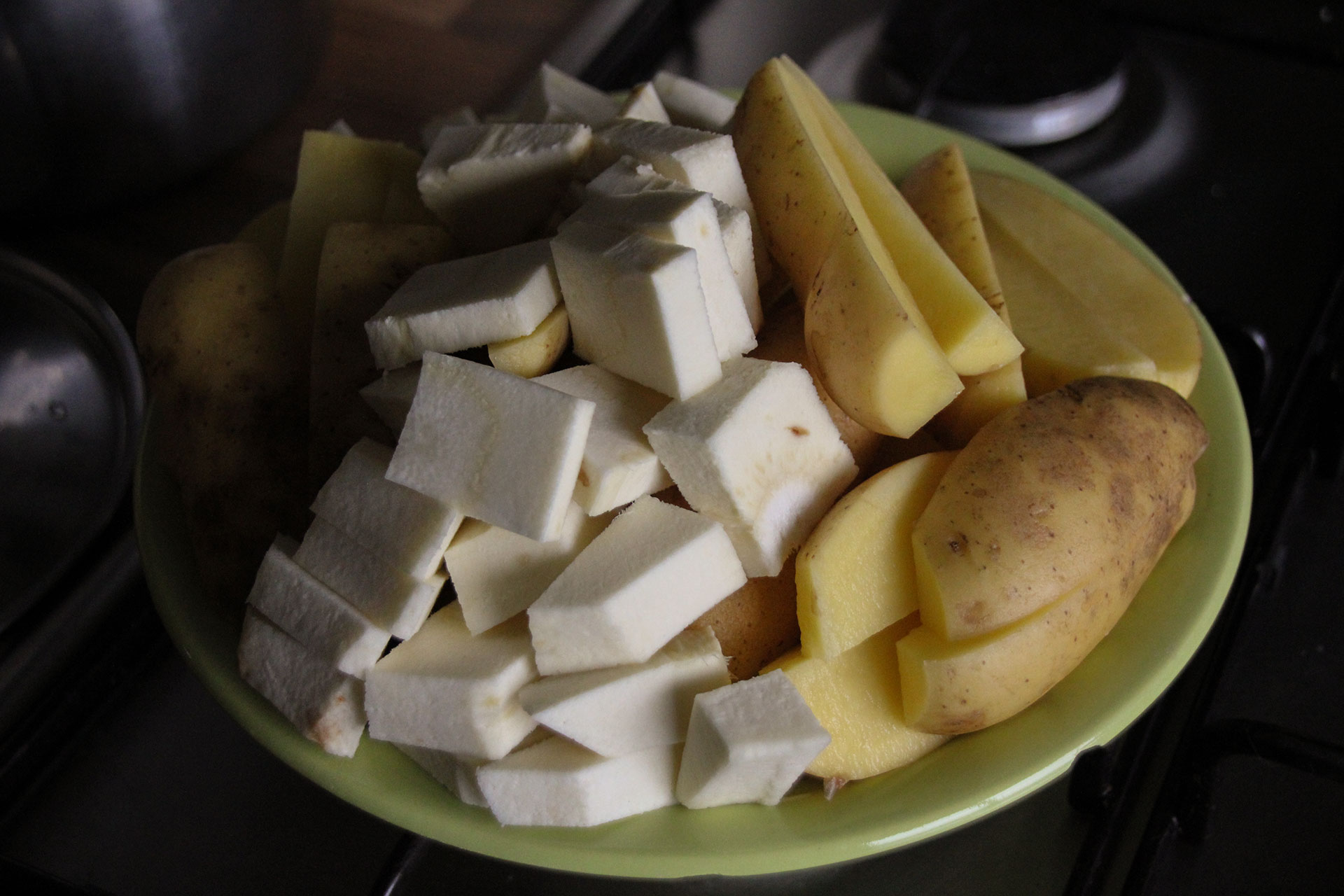 Roughly chop up your carrots, remove any icky outer leaves from your brussel sprouts, chop your shallots in half or thirds (too small  and they'll dry out and burn). Leave your garlic cloves in their peel, though remove any loose skin that will burn.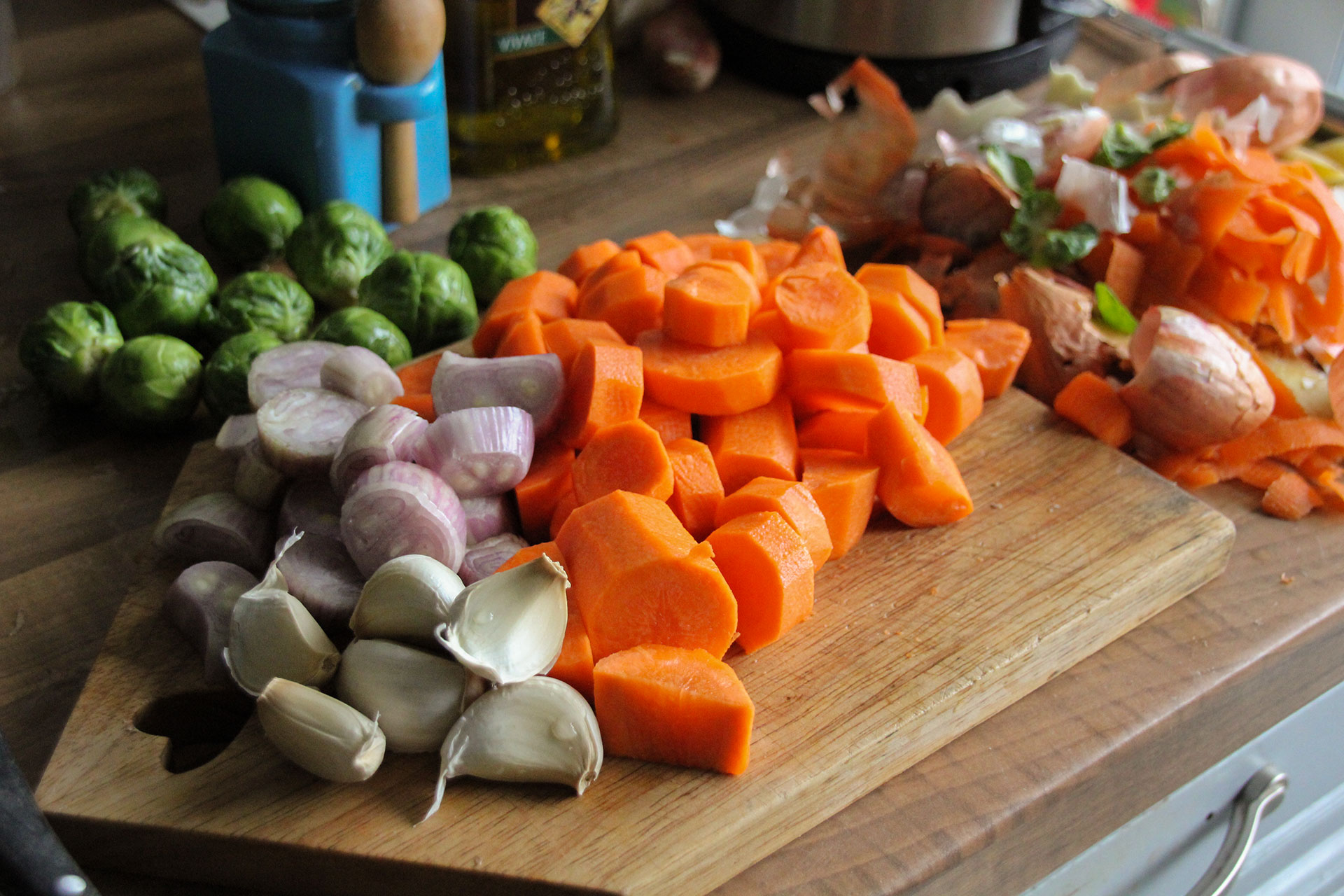 This may have taken you around 15 – 20 minutes? So now we're just going to throw all of this into the baking tray with your chicken. (Remove the tin foil hat … you won't need this again)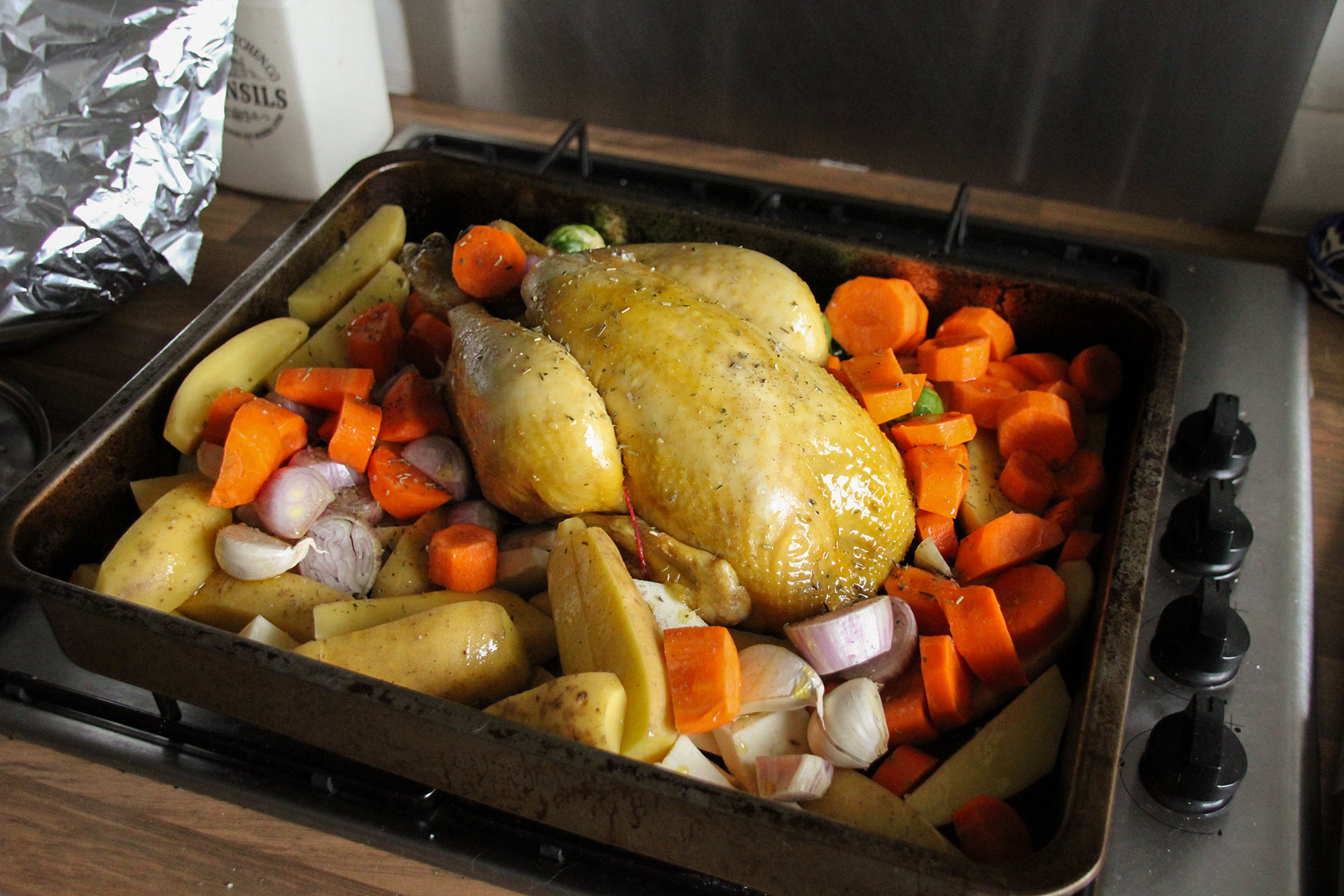 Dollop on another decent slug of olive oil all over the veg / chicken and toss it around. Salt and pepper it again. I threw on some herbs de province mix as well. Back into the oven with it for another hour. You'll want to toss the veg around 2 or 3 times to make sure it's got a nice coat of oil on it and it's not burning too much.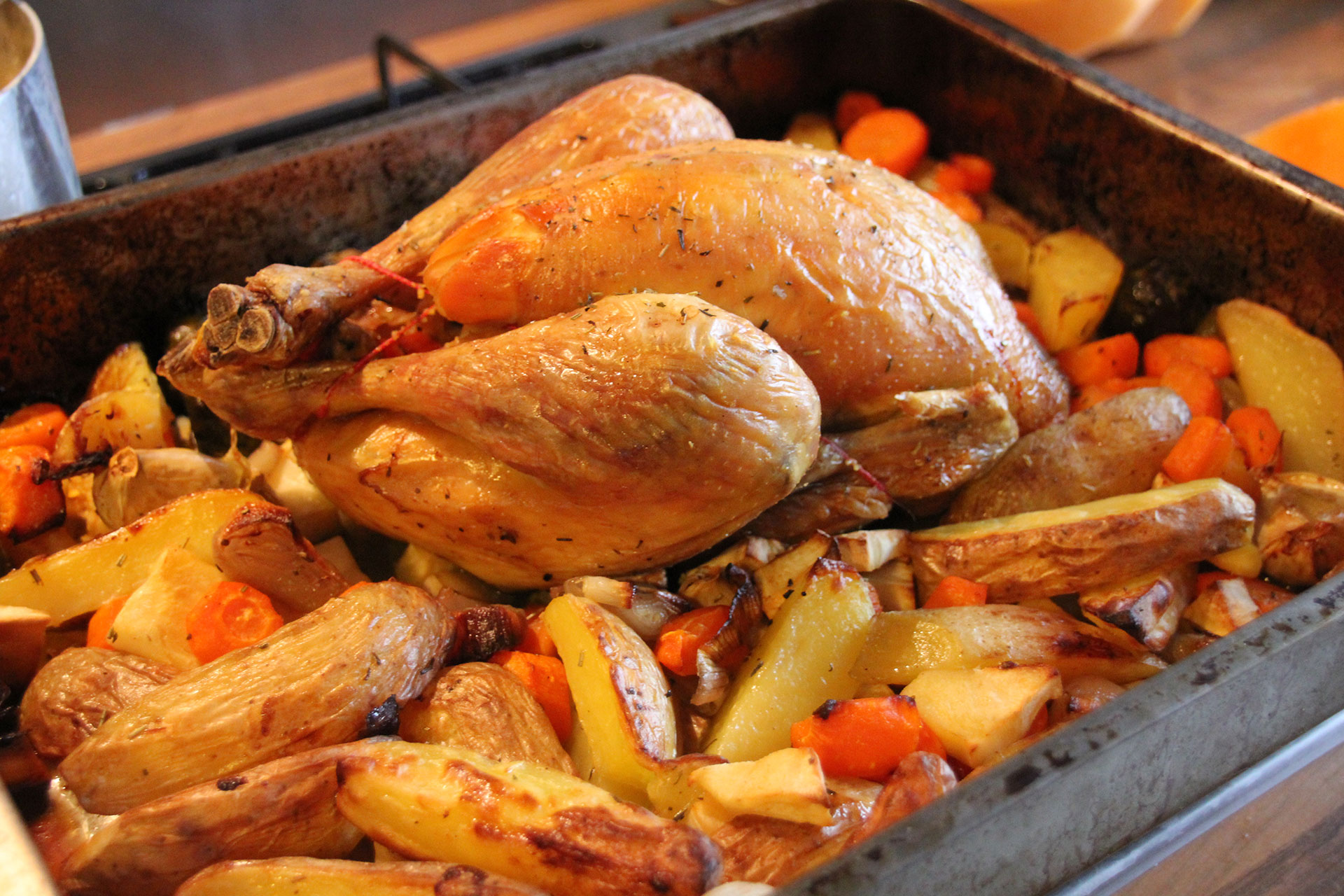 Serve!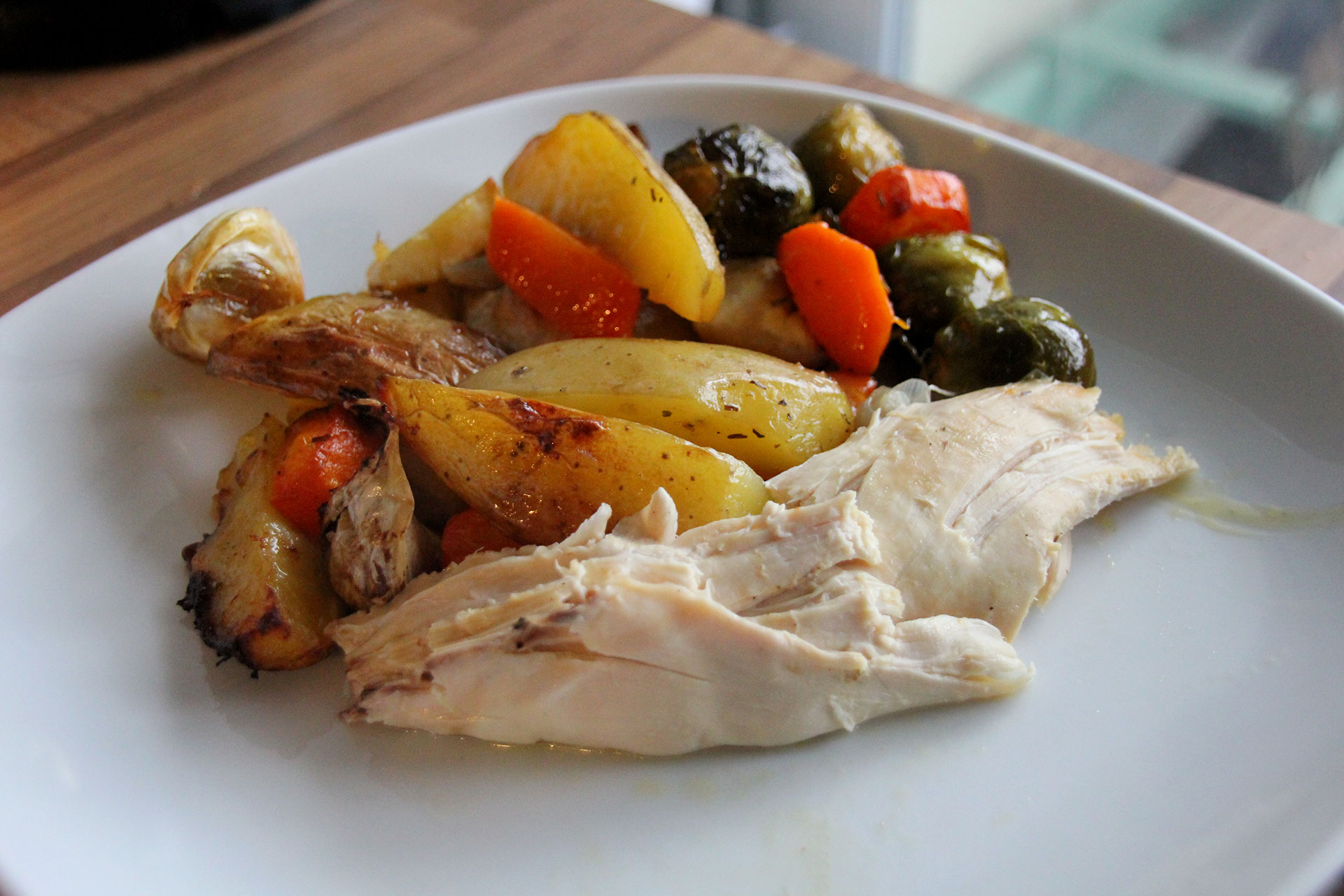 You'll probably have half a chicken left over after this so while your meal is working out at €12 or €13 there'll be left overs for sandwiches or a pie, tagine or any other number of dishes.