Have I really hit rock bottom with the blog posts? Am I really going to write one about porridge? Yep I most definitely am.
Walking in the cereal aisle of your local supermarket you're bombarded with Frosties, Coco Pops, sugar, sugar, sugar!!! We had Wheetabix, Cornflakes, and a few others but for the most part the non sugar laden varieties when I was growing up. I might get the odd variety pack of cereal as well but it's a treat and most definitely not the norm.
Porridge is I would guess the most basic breakfast food you can get? You can make it really plain with water … you can make it with milk. Add sugar, add salt or add fruit and really enhance it. It's also a slow release food so it keeps you going for the morning not to mention heats you up no end of a cold winters morning.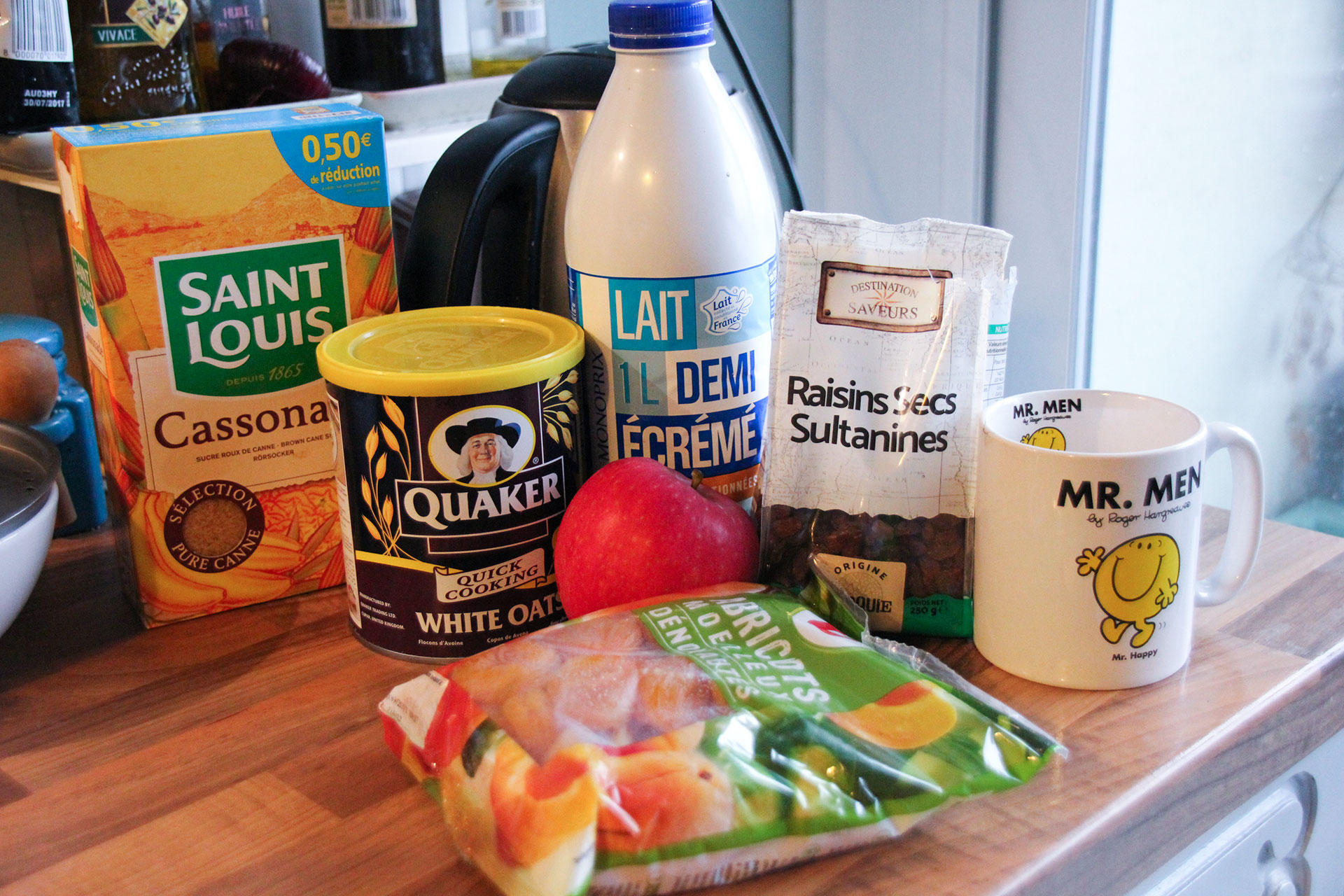 You can find Quaker oats here in Nantes. In Ireland you've got Odlums? Flahavans?
For a decent amount of porridge to feed the 4 of us ( again 2 adults and 2 little people ) I'm going to use one mug of porridge.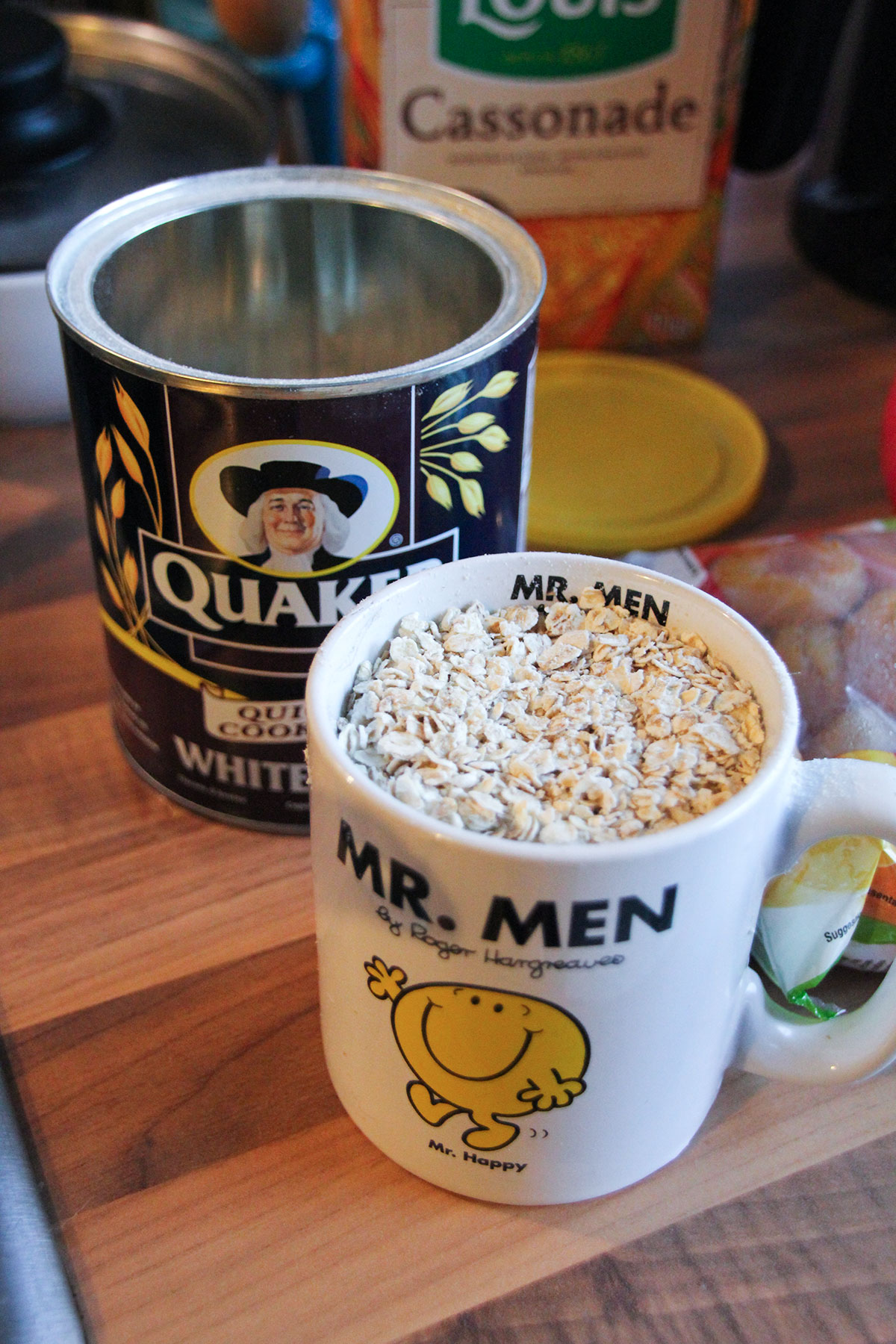 In a decent non stick pot I'm going to add 2 mugs of milk and this gives a very liquidy mix. Add in a spoon or two of sugar as well. The extra sugar is optional, there's a good hit of sugar in the fruit you're using already. I'm using a nice brown sugar here.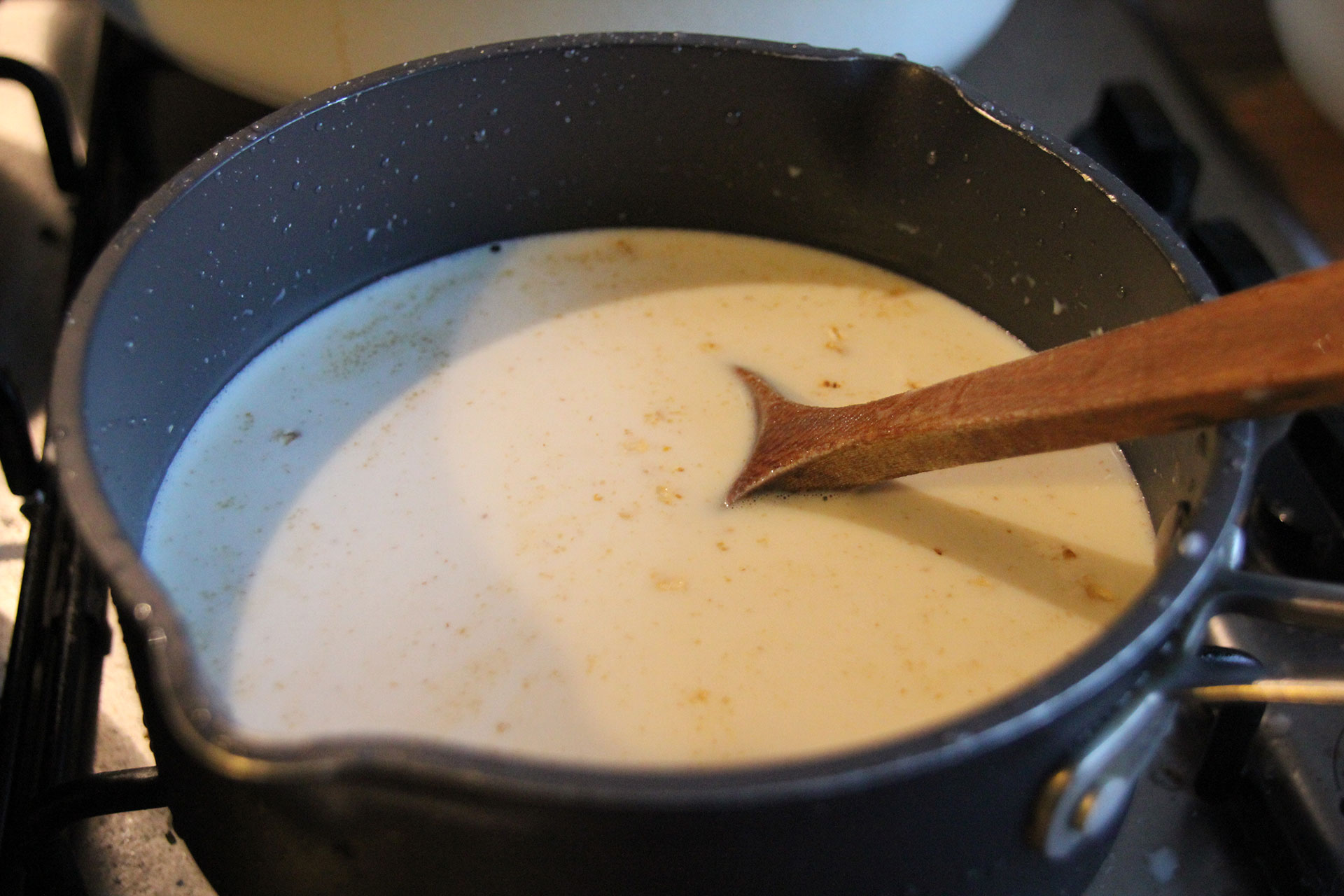 To spice up the porridge I'm going to add a few different fruit. Firstly an apple. I'll peel it as it's a bit easier to eat in the porridge especially for the kids. This is optional. ( I ended up eating the peel .. remember to give it a good wash first )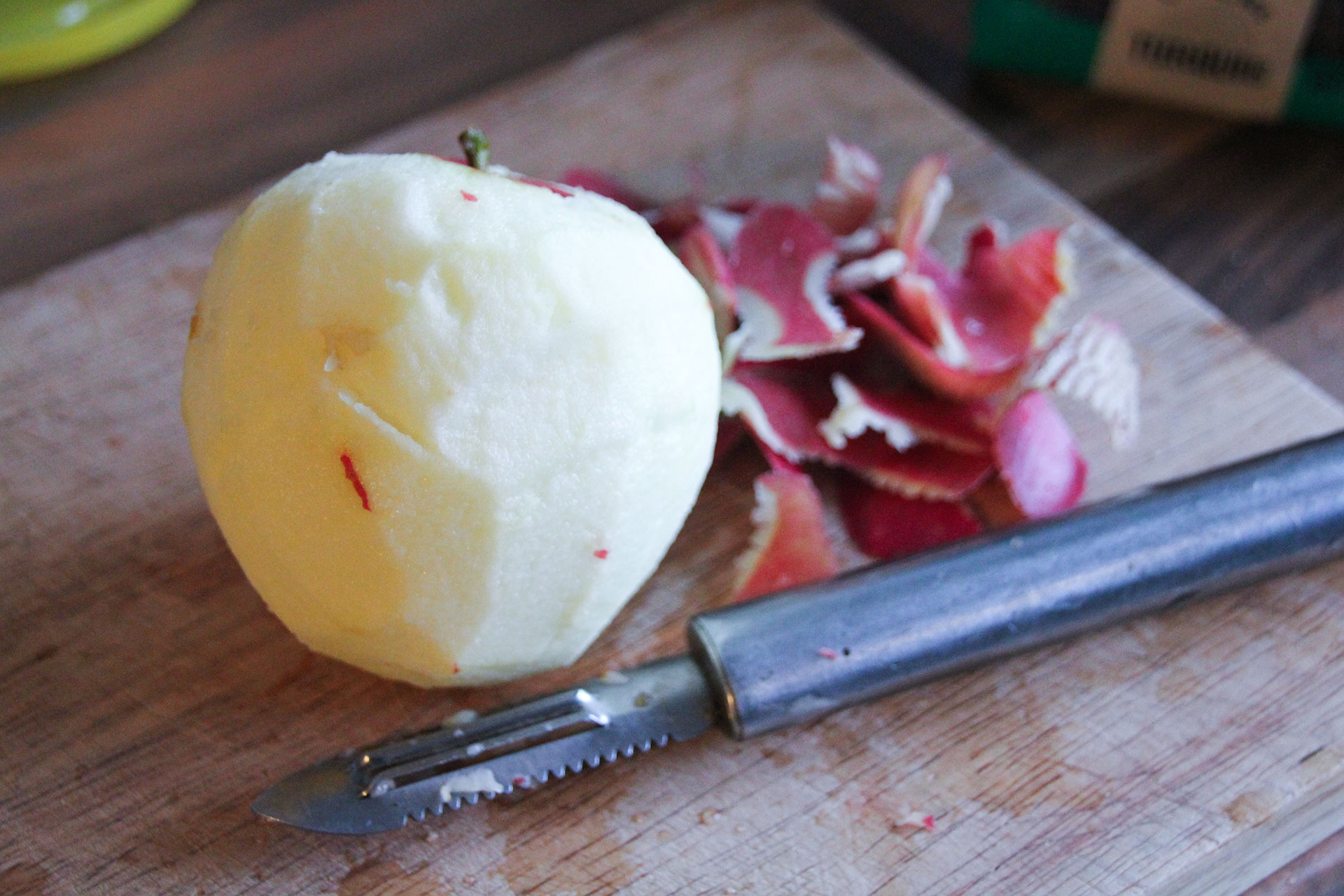 Chop the apple into small bite sized pieces.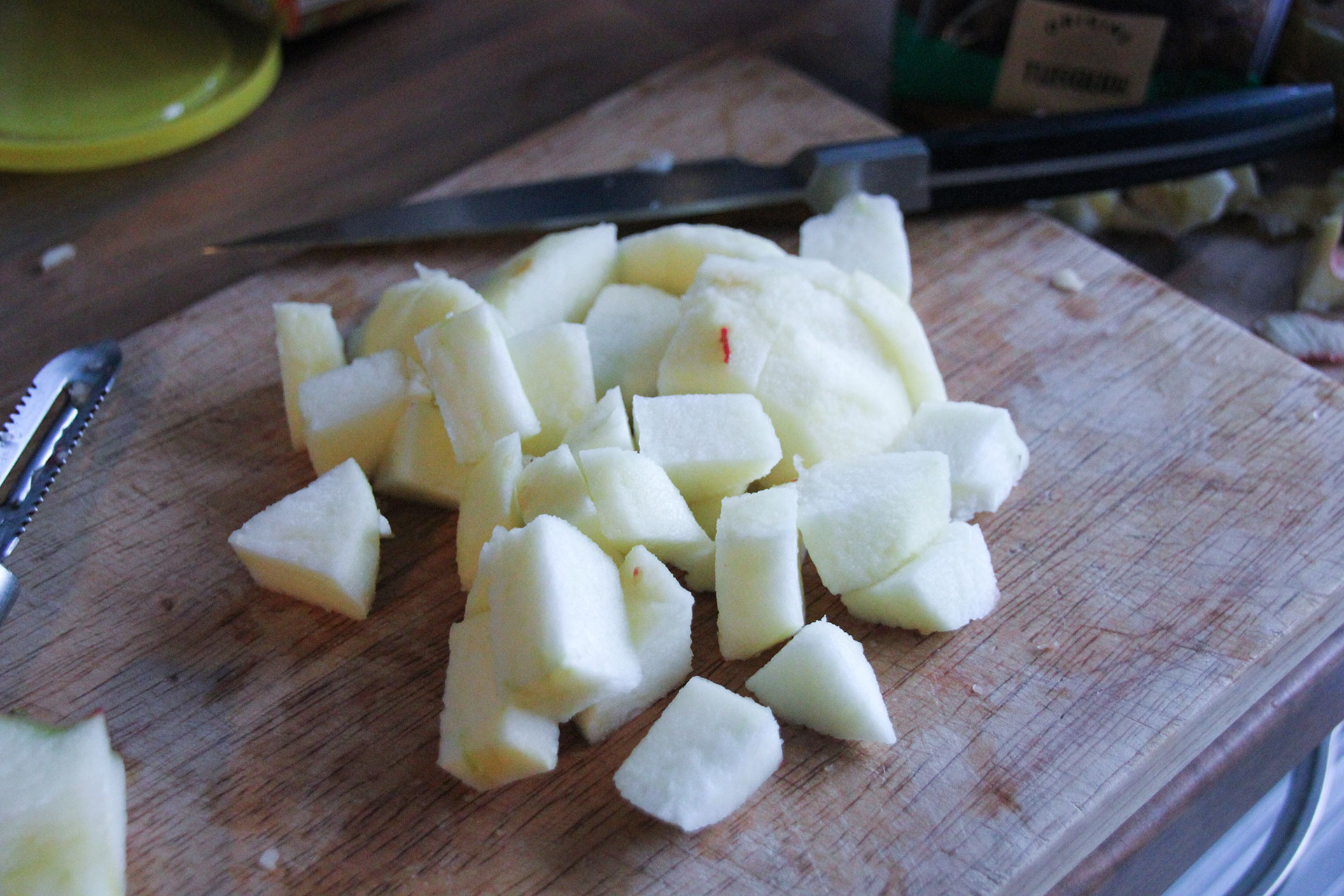 Chop up some dried apricots as well I'm using 6 here. Small pieces as there's a major hit of sugar in these (I half and chop that up 3 or 4 times)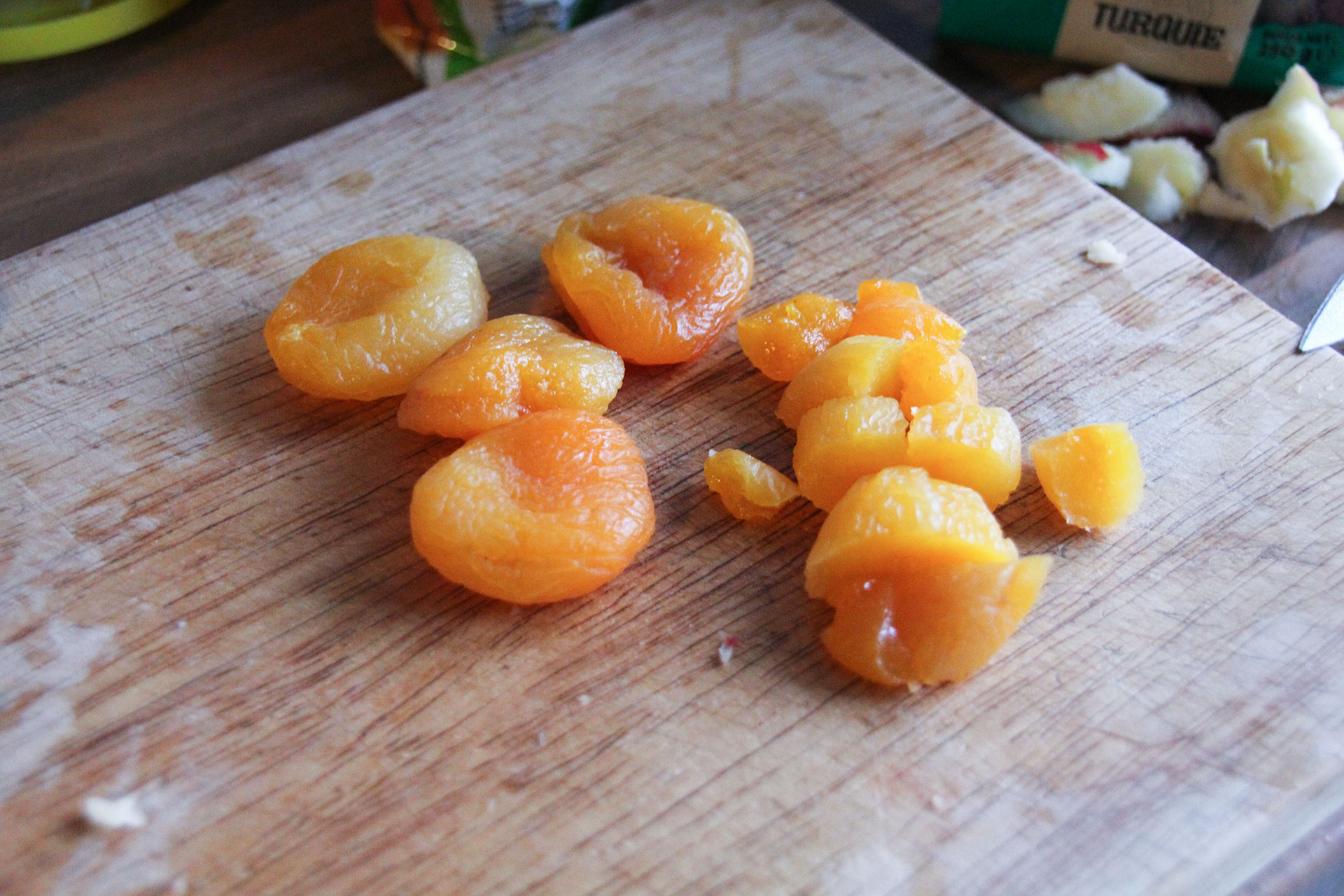 Mix everything in with your cooking porridge and add in a few dried raisins.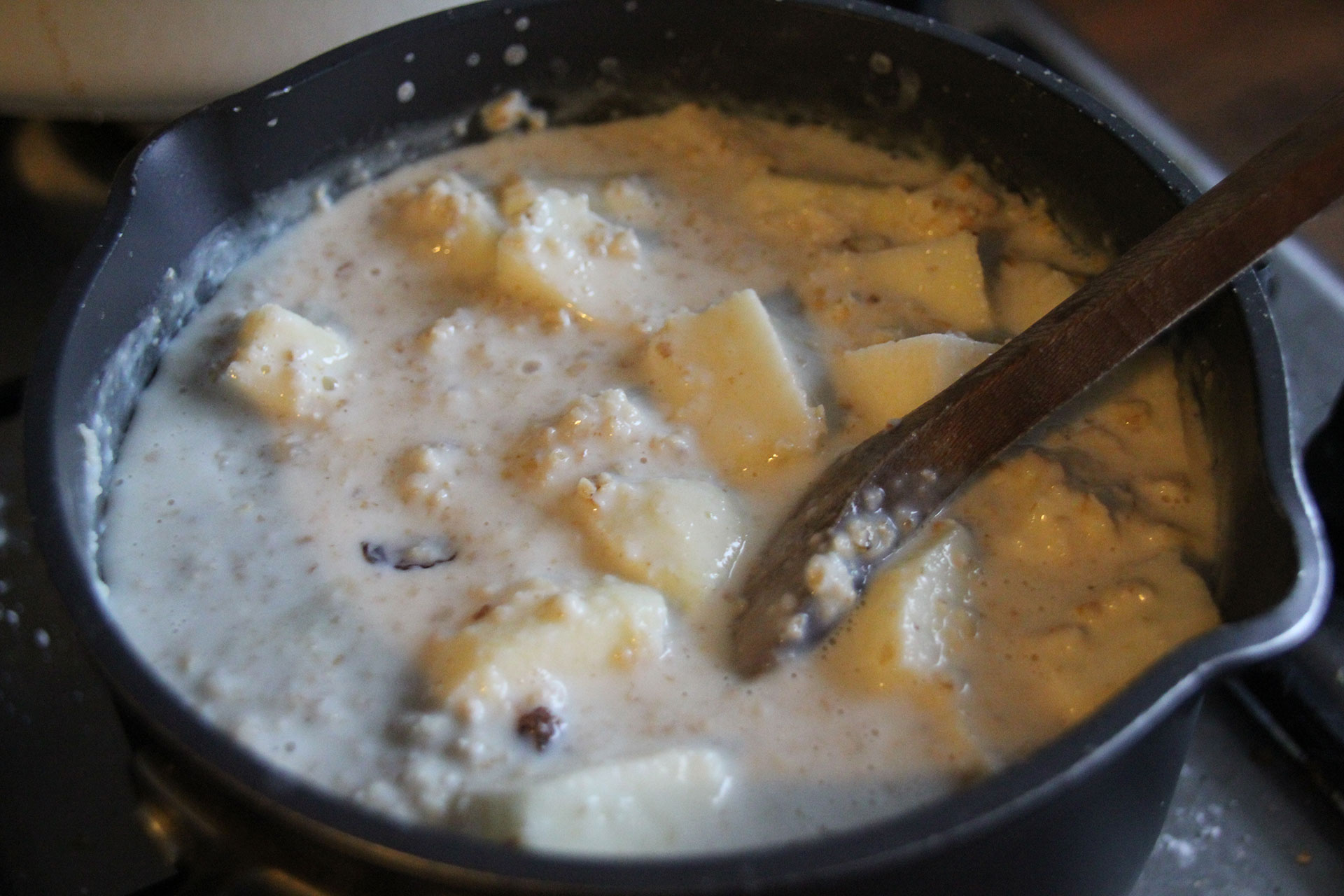 Let the porridge thicken up for another few minutes.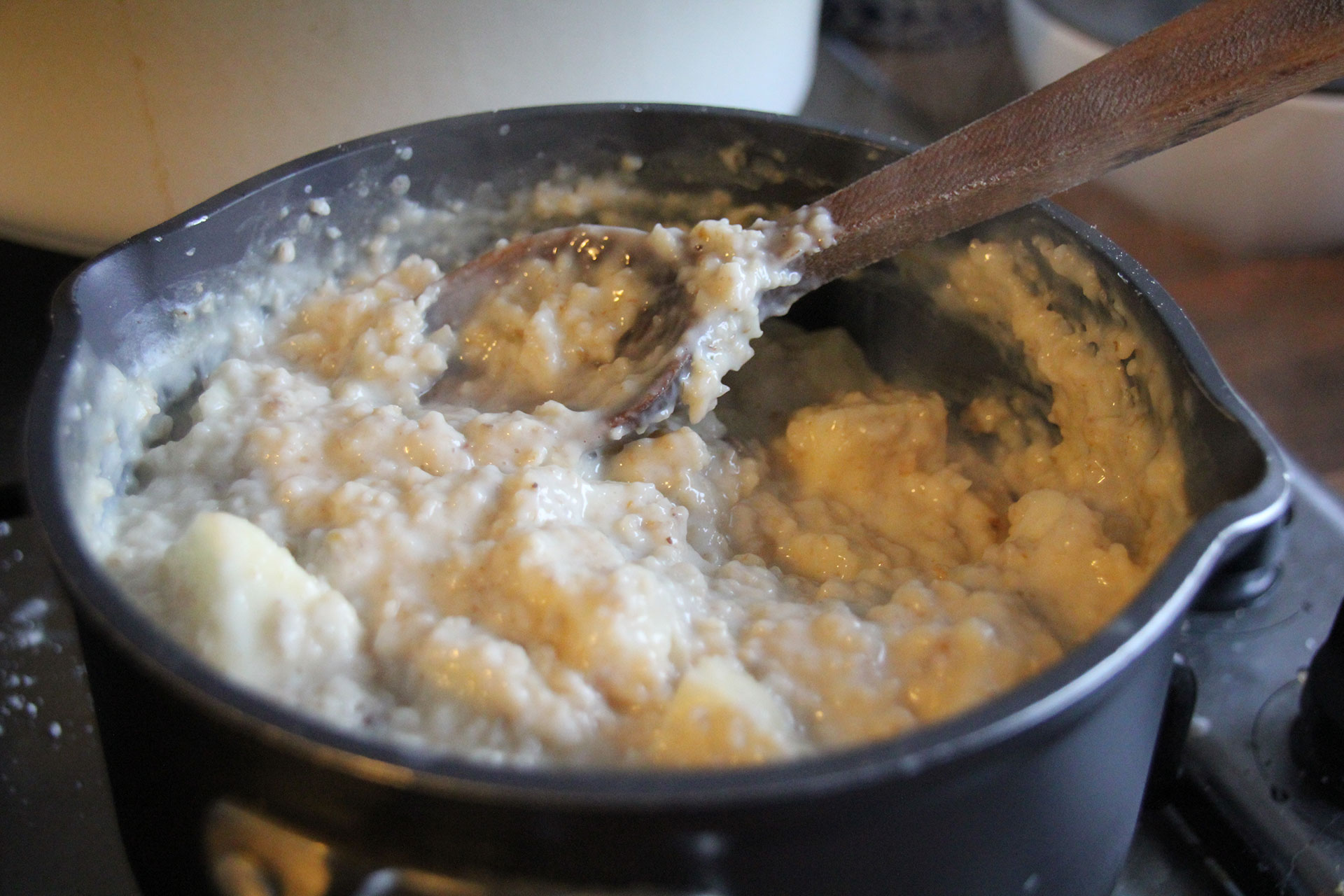 Serve it up and let it cool a bit.